Academic
Welcome to Digilent's academic program. Engineering tools every student can own.
At Digilent, our mission has always been—and still is—to make engineering technologies understandable and accessible to all.
We provide educators and students with low-cost, fundamental tools and curricula to turn this mission into reality.  Products like the newly released Analog Discovery 3 mixed-signal oscilloscope, or the entry-level Basys 3 FPGA development board, put the hardware in the student's hands for maximum engagement and growth —in a traditional classroom setting or remote.
As of 2022, we have expanded academic pricing to all products! Verified academic accounts will now receive 15% off all products that weren't already discounted. Please see our Price List for the most up-to-date pricing information. 
Academic Program Details
All products on the Digilent store have special discounted pricing for qualified academic customers. These discounts are possible thanks to our partnerships with leading technology innovators, including Xilinx, ADI, TI, Micron, Linear Technologies, and National Instruments.
To purchase products at academic prices on our website:
Set up an account with Digilent.
Verify your academic credentials.
Once we verify your academic information, a confirmation email will be sent out and academic pricing will be applied automatically when you are logged into your Digilent account.
If you have questions or concerns regarding your account status, visit our FAQ page or contact us!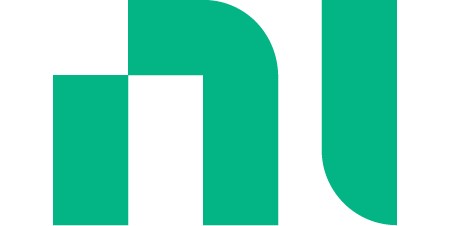 Featured Academic Products
To enable students and educators as best we can, academic pricing varies by product with the highest discounts being awarded to our most popular products for teaching.
Please note: we currently do not allow multiple orders of a single academic product for verified student accounts. There is a strict limit to one per student account. See our FAQs for more information.
Distributors:
the academic price lists you receive may have different discounts from the ones posted here.
Featured Academic Products:
Digilent Learn is our open, freely accessible community resource for sharing teaching and learning materials focused on electrical and computer engineering. This resource is built around a collection of hands-on design projects that offer insight and design experience in key areas like analog circuit design, microprocessor programming, and digital circuit design.

All of our Learn projects are posted under the Creative Commons license, so anyone can use, modify, and repost them as desired. Each project is self-contained and designed to expose a fundamental concept in hardware or software design. Whether you are independently advancing your skills or in a formal educational program, Learn projects will help you master the fundamentals.


Teaching remotely: Accessible learning wherever you are.
Exchanging the familiarity of the lab or classroom you love for a workstation in your home office has been a new reality for educators around the world. Teaching and preparing ECE courses is challenging to begin with, and losing face-to-face interaction and hands-on instruction is that much more difficult. Digilent aims to help you sort out and maintain the logistics of your remote teaching environment. Covering a wide range of engineering courses, Digilent Learn offers evergreen content to help make your class more successful.