Discovering the maker community is often an exciting place to start when learning about electronics. This community is always eager to create amazing projects, constantly inspiring those of us new to electronics with tutorial led ideas that we can recreate at home. As a celebration of this community, and a reflection of our makerspace collection, we present the ABCs of Makerspace Projects as a guide to finding new resources for anyone beginning or continuing their appreciation for technology!
A is for accessories such as the Analog Parts Kit or the LabVIEW Interaction Parts Kit for circuits of all shapes and sizes. Enhancing your projects with Pmods, or powerful peripheral modules, will also give you enviable project functionality you may have only dreamed about until now! Makerspaces are often built on their respective parts, so making sure you have the parts you need for greater project possibilities is an important step of the makerspace ABCs.
B is for a benchtop filled with makerspace essentials, like the portable Analog Discovery 2 shown above in our makerspace! Another makerspace favorite is the breadboard, such as our Electronics Explorer board or those found in our Analog Parts Kit, which we use daily for projects and circuits.
C is for circuits, which are used to create those electrical paths we've all grown to love. If you share our love of circuits, check out the Digilent Instagram for #CircuitThursdays and try your hand at guessing our mystery circuit before our Friday reveal!
D is for documentation, because it didn't happen if nobody saw it! Check out our intern projects on Instructables and share your own projects on the Digilent Forum Project Vault.
E is for engineering new ideas with embedded processing hardware. Some of our new favorites for makerspaces are the PYNQ-Z1, with an open-source framework designed to compliment its Python coding capabilities, and the LabVIEW Physical Computing Kits, including either the WF32, BeagleBone Black, or Raspberry Pi for endless makerspace possibilities!
F is for FPGA and fritzing as it's difficult to choose between the two. For a getting started with FPGAs in the makerspace, follow James on the blog and keep an eye out for his upcoming series. And don't forget to show off your circuits! We like using the fritzing software, with additional parts you can download from our online documentation, supplied to make your life (and projects) simpler.
G is for glue, more specifically hot glue because you never know when something won't hold up as expected. This has come in handy at many trade shows when demos that were tested (on multiple occasions) fail to launch properly (cue disheveled hair and anguished faces here).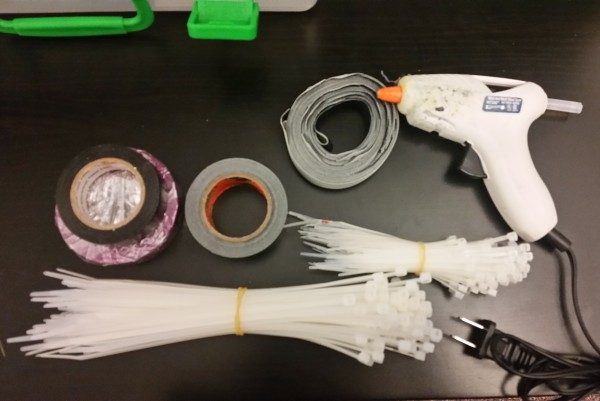 H is for hello world, an important first step in every makers' experience working with technology. We love seeing these projects and shared one of our own intern's experience with this popular electronics starting point.
I is for Instructables where you can find Digilent intern projects perfect for any maker seeking inspiration! Check out a few of them here and start your own project today.
J is for the joy (and joysticks, like the Pmod JSTK2) we get when making, or even better finishing a project, in our makerspace. Find a creative project for the Joystick 2 and get inspired to add greater project functionality (or make a retro video game console).
K is for kids and the amazing projects they dream up! STEM and STEAM are amazing for inspiring these future engineerings, with competitions like FIRST robotics and other fun projects, we're looking forward to how these makers join us in the coming years.
L is for learning something new and logic analyzers, such as with our Analog Discovery 2. Learn more about how the AD2 logic analyzer can help you analyze project communication on the Digilent Wiki.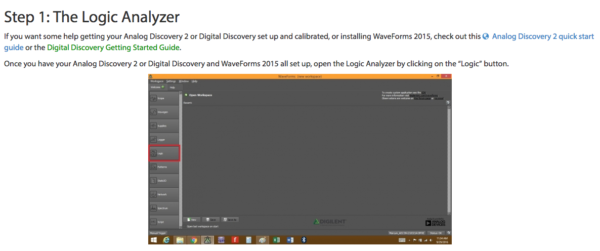 M is for microcontrollers, and lots of them, as you begin learning about electronics! We've written quite extensively about our love for microcontrollers as beginner engineers, and why we think they're the perfect addition to any makerspace project.
N is for new projects and innovations that help keep us sane from day to day. What is engineering if not creating something new?
O is for oscilloscope, a necessary tool for graphically displaying time-varying signals. We often use the Analog Discovery 2 and its oscilloscope function on WaveForms for on-the-go project support.
P is for programming your favorite electronic device (Pmods perhaps?). Whether you're just beginning with microcontrollers, or looking to start experiencing something new (like Python on the PYNQ-Z1), check out our resources and the hardware built to help you.
Q is for questions, because without these we never get off the ground! And for those trickier technical questions you struggle to answer yourself, come visit us at the Digilent Forum and find our knowledgeable community for support!
R is for robots and our new DMC 60 Motor Controller, built to succeed in the FIRST Robotics Competition (FRC). Challenge your students and makerspace potential with robotic competitions and projects for all ages.
S is for software, such as WaveForms 2015 or LabVIEW, and makerspace soldering.While debugging projects and viewing signals in your circuits, use WaveForms with the Analog Discovery 2 and turn the tables on your project productivity! Test WaveForms 2015 free on the Analog Discovery website or by downloading it here. Then, see how LabVIEW can help you improve makerspace projects by visiting the LabVIEW MakerHub, detailing various projects made by LabVIEW experts.
T is for tutorials that help us learn and help others recreate what we make! Find tutorials for most any Digilent device on its product page on the Digilent Wiki (or Digilent Reference site).
U is for understanding what is happening (or what should be happening but isn't). Sometimes our makerspace understanding doesn't always match up with project outcomes, but it's important to recognize where to find help when it's needed.
V is for Vivado, a helpful software for any maker looking to grow with FPGAs. Learn more about Vivado on its documentation page or through this useful tutorial for the Arty board.
W is for waterproof LEDs, because you never know when water will strike. See how one intern used these LEDs to create a Halloween costume, perfect for rain or shine!
X is for Xilinx, our partner who helps us create our FPGAs and APSoCs so that you have the tools you need to make anything you dream.
Y is for you! Without you, working hard and building your makerspace, there wouldn't be the community we've all fallen in love with (or the amazing projects we regularly ogle).
Z is for ZYBOt, our favorite little makerspace robot for learning electronics basics. With our detailed tutorial, learn the necessary coding and assembly steps to recreate your very own ZYBOt to enrich your makerspace!