The PCB Ruler. It can frustrate us, assist us, and accidentally slice us. But at the end of the day it always helps us measure things. It has three places in its heart for our Pmods, and one big place in its heart for us.
Recently Jay took us through his journey of acceptance regarding this useful little device, so today I thought I would take it even further and list out the rulers' many uses in the hope that more people share his epiphany.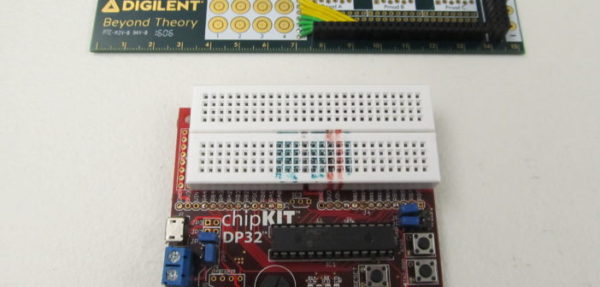 So without further ado, I present 101 uses for the PCB Ruler!
(And by 101 I maybe mean 18, but hey who is counting? I am profiling a ruler, not a calculator.)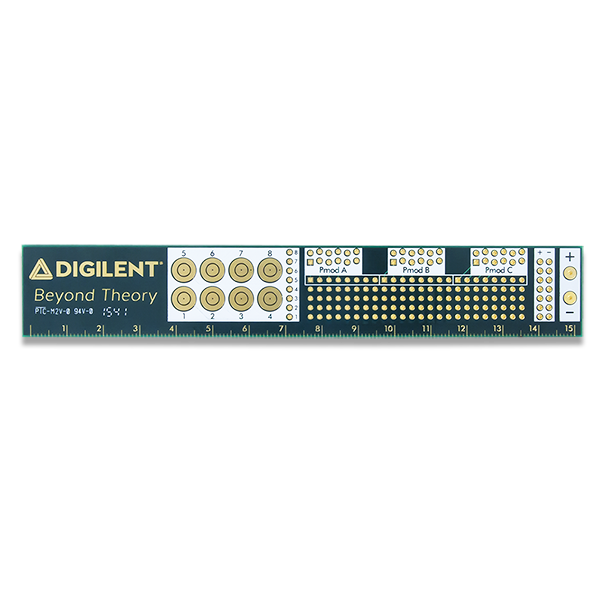 Like its circuit board counterparts, its connections are softly wrapped in copper, surrounded by a swampy-green tinted fiberglass epoxy resin. But it doubles as a ruler, and triples as a Pmod-friendly PCB circuit board. It quadruples as… what's that you say? Anything? Here are some of the most useful uses for our PCB Ruler, in convenient order from least-useful uses to most-useful uses:
Measuring things
Pmod dock
Opening boxes
Opening letters
Screwdriver
Why employ this ruler for such practical uses, when it can be used for much, much, more?
Stirring coffee
Cutting sandwiches
Spreading butter
Spatula
Still feeling limited?
Drum stick
Robot fetch
Intern discipline
Conduct an orchestra
Or, grab some LEDs, Pmods and lots of wire like we did and let your imagination run amok: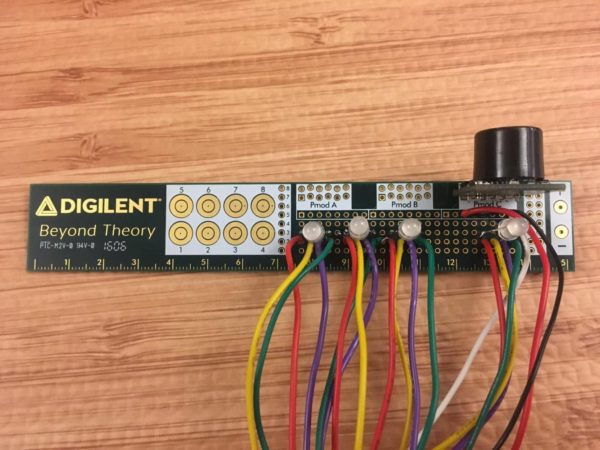 PCB Ruler and the PmodMAXSONAR – measure lengths much longer than 6 inches! (see picture to the right)
PCB Ruler and the PmodGYRO – make your ruler double as a level!
The lists above are just the tip of the ice berg – comment below and tell us how you use your PCB Ruler!