A Reaction to a Recent Pandemic or An Established Solution to a Long-Standing Issue?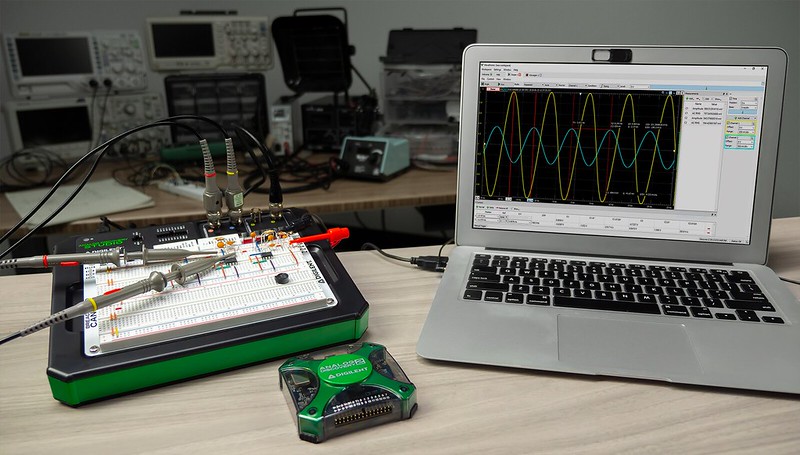 If you're anything like us here at Digilent, a part of you misses being in the lab, classroom, office, building – wherever it was that you called "Home" during work hours. Being able to actively discuss things that came up, problem solve, and really teach students with hands-on education is something that has been sorely missed.
2020 and 2021 have been a weird series of epiphanies and realizations – in Academia as well as in the professional engineering world – that also have us thinking about what we've learned from it all. Do we really have to go back to "normal" as it was before we moved from our labs to our living rooms? Or are there little hidden nuggets that we picked up that actually worked better than before?
So, in full disclosure, these are trick questions. Yes, we have learned much about work flows and processes, but also – Digilent has been giving professors the ability to assign homework to be done outside of the classroom for years now. And we are proud of that. During the pandemic, however, it became very clear that products like the Analog Discovery 2 that were previously viewed in large part as handy companions to in-class assignments could actually be completely replied upon as standalone electrical engineering learning devices (Lamar Univ., 2021).
The Analog Discovery 2 and Analog Discovery Studio aren't just for novice learners, either. We found that they were leaned on in upper division engineering courses (Rochester Institute of Technology and Milwaukee School of Engineering, to name a few) as well as cross departmentally (biomedical instrumentation at Kansas State Univ.) In addition to coursework, we've also seen the AD2 and ADS featured in research and the exploration of new topics:
Adaptive Noise Cancelling for Transient Absorption Microscopy
Handheld Soil pH Measurement
Low Power Memristor-Based Voltage Controlled Oscillator
Real-Time Design and Implementation of Phasor Measurement Unit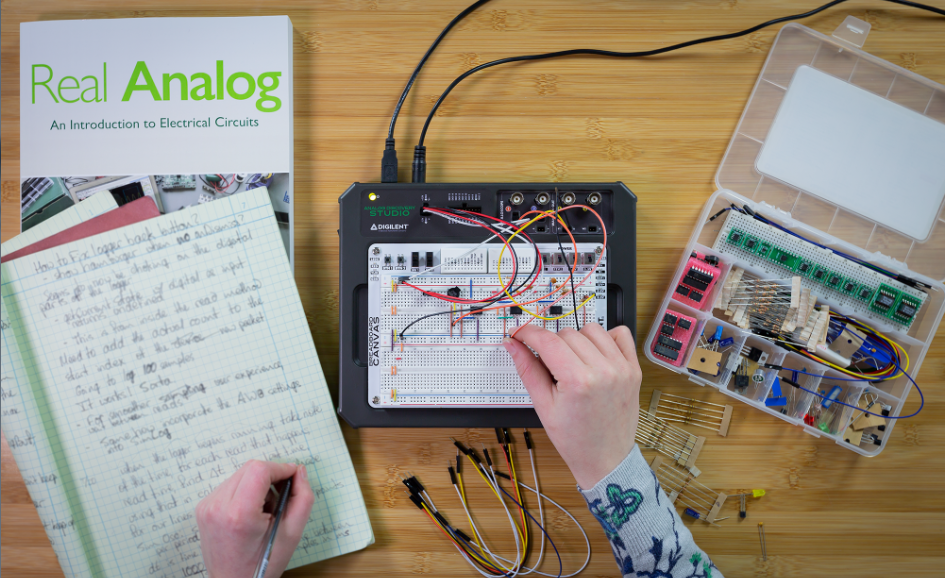 We're not finished developing tools to make engineering remotely easier, either. We've recently released the Analog Discovery Canvas, which was created so that designs can be tested with either device without the need to rewire the entire circuit. In addition, there's also the new Interposer Canvas, which is specifically for the Analog Discovery Studio. It's designed to securely attach an FPGA development board for a complete digital logic test system, expanding the possibilities of what you are able to teach in the classroom.
So, whether you're planning on returning to the lab in an effort to replicate "The Before Times", or you're keeping things flexible and remote in your coursework, we'll be here for you. Actually, come to think of it – we've been here the whole time.
Register for Academic Pricing at Digilent