Recently we launched the Digital Discovery, the ultimate embedded development companion. It features a high speed Logic Analyzer, Pattern Generator, Protocol Analyzer, and Power Supplies.
With WaveForms 2015, you can run demo mode and test out the software functionality that works with the Digital Discovery. However, some of you are probably wondering, if I order the Digital Discovery, what do I actually get?
When you receive a Digital Discovery, it will come in a reusable project box, with some cardboard packaging intended to protect the device in transport.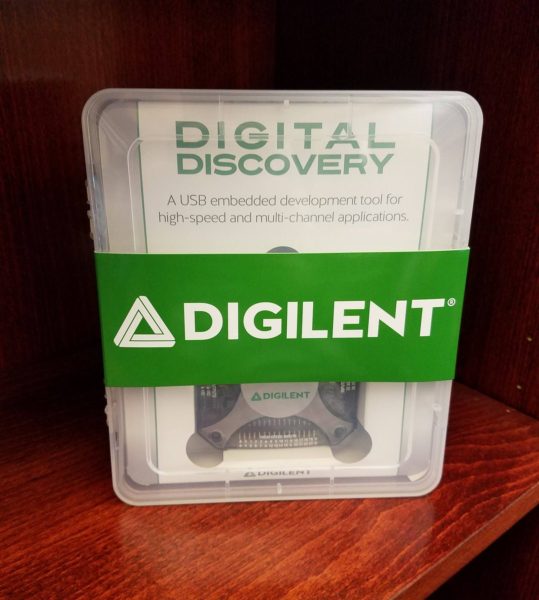 If you flip the package over, you'll find some helpful specifications, the same information that you can find on it's resource center, and a blurb about the device.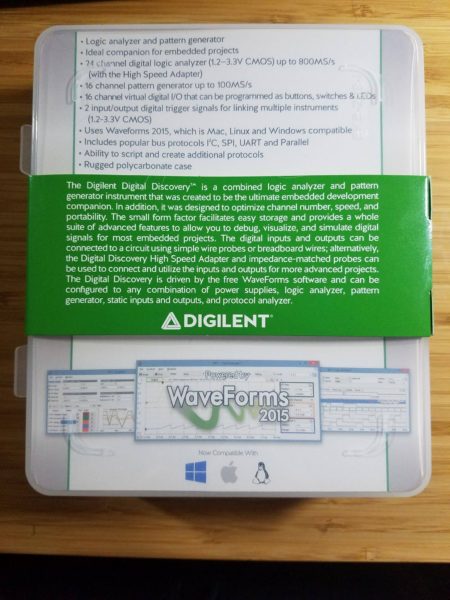 Once you remove the cardboard sleeve, you'll see the device itself.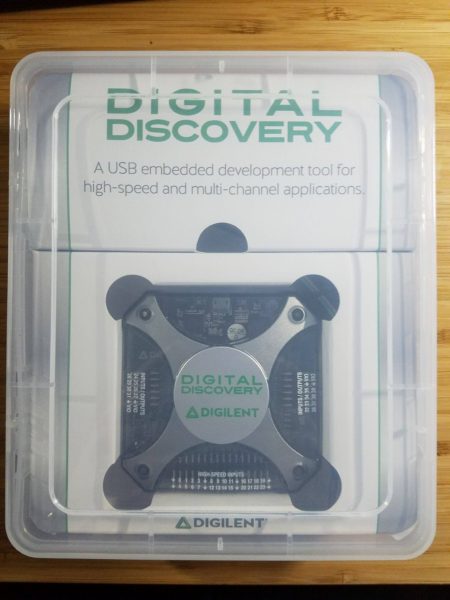 Open the project box and you'll reveal a compartment above the Digital Discovery that contains all of the accessories.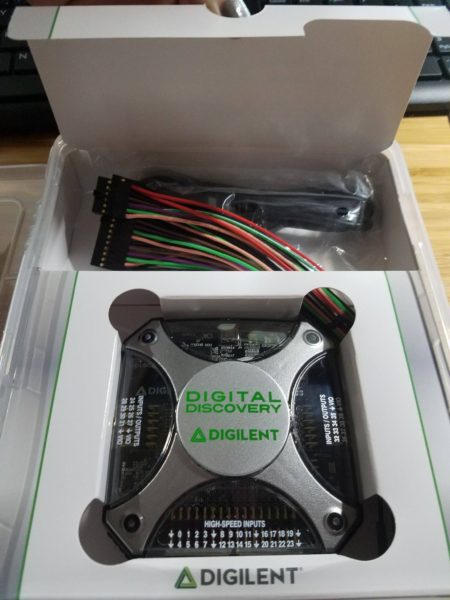 You'll get the Digital Discovery, one 2×6 Flywire, one 2×16 Flywire, and a micro USB cable.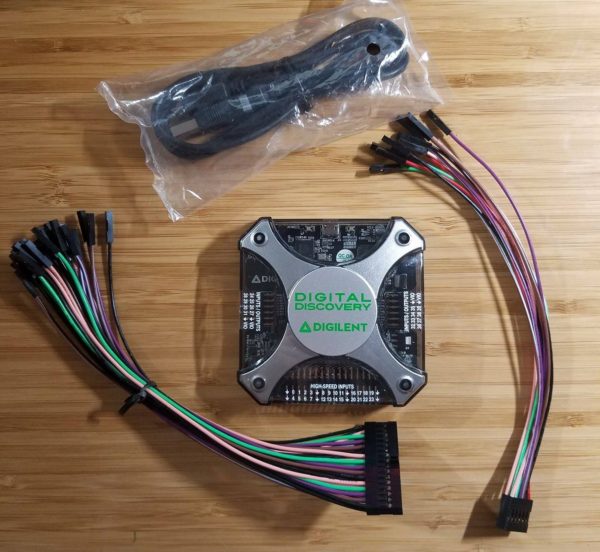 When you remove the cardboard insert that's put in there for shipping, you'll reveal a handy pin diagram. This shows the locations, colors and symbols of the 24 high speed inputs, 16 Digital I/Os and many ground pins.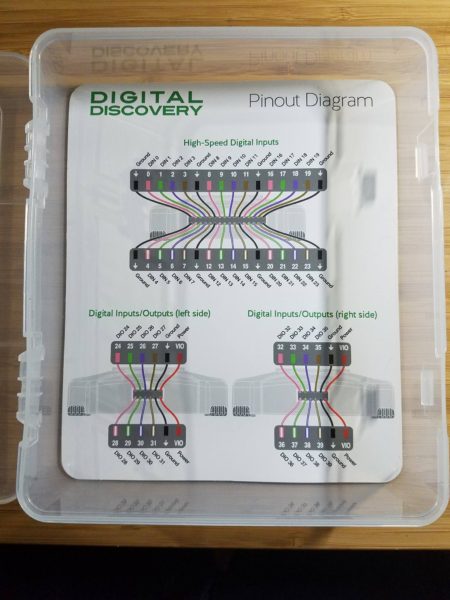 On the back of that is the same information you saw when you looked at the back of the box, but now additional information is revealed. You can see a link to the getting started guide, and the Forum for additional questions.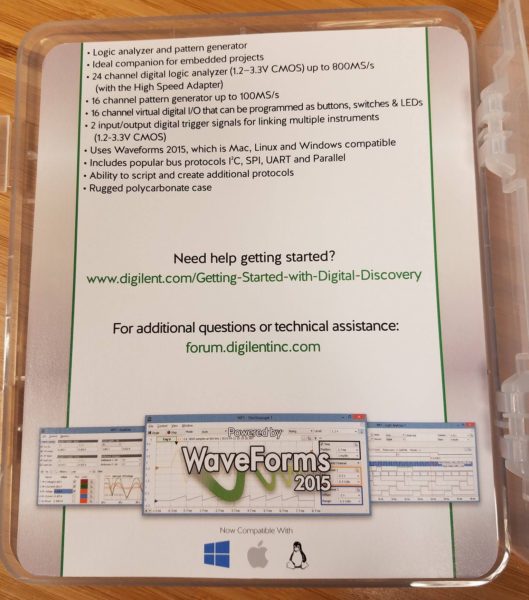 Once you've read everything on the cardboard insert you can get rid of that, and use your project box to store your Digital Discovery.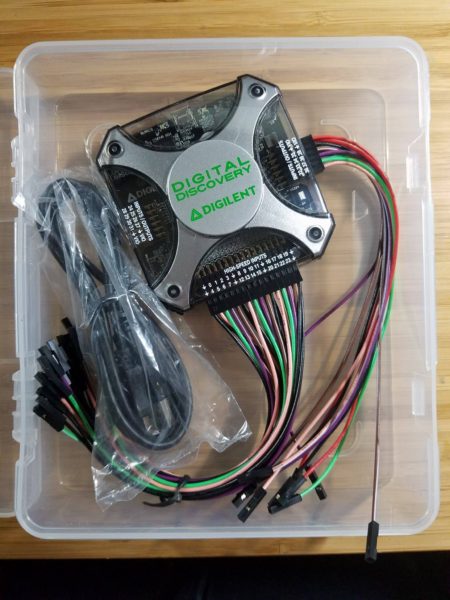 For help on getting your Digital Discovery up and running, check out the resource center and getting started guide.