Not too long ago I informed the world of the impending passing of our beloved Analog Discovery Original. In that post I highlighted the differences between the Analog Discovery and it's successor the Analog Discovery 2. I also recently introduced the newest member to Instrumentation, the Digital Discovery. Well, the late Analog Discovery Original, Analog Discovery 2, and Digital Discovery have a few additional relatives, and they have some major differences.
Some differences are obvious, such as the physical design between the Analog Discovery 2 and Electronics Explorer Board. One is a workstation vs a pocket sized tool.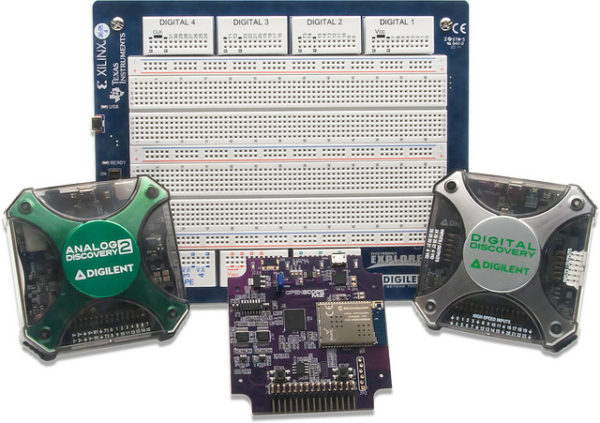 One designed to provide a workstation, while the other is designed to be taken wherever debugging takes you.
Other differences might be denoted by name, such as the Digital Discovery, which focuses on high speed digital applications only… no analog functionality here.
But their differences are more than mechanical or nominal, each member of this family has it's own set of specifications and features. These are differences that would be important when deciding which tool is right for you. They are summarized below: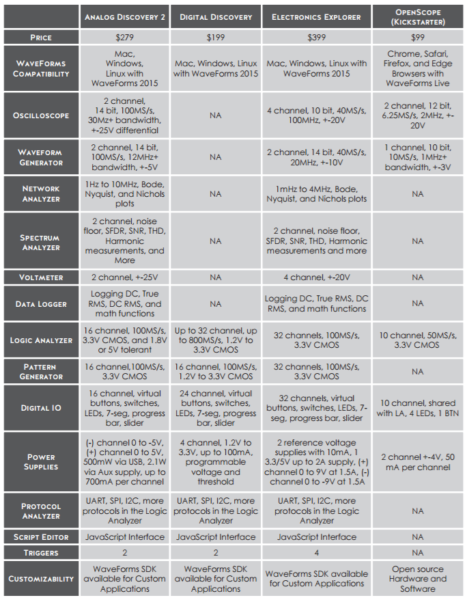 To learn more about each of these tools work, visit the resource centers.