We are excited to announce the upcoming Zybo Z7-20 PCAM in Osaka Japan. The workshop will be held on May 28, 2018 (Monday) 10: 00-17: 30 at the Avnet Co., Ltd. Osaka Office Training Room in the Osaka International Building. The goal of the workshop is to instruct on how to support your curriculum with the Zybo Z7 Zynq 7000 Trainer Board and the PCAM 5C sensor. This half-day of learning will cover using VHDL and C++, and the basics of high level synthesis. Participants will learn about implementing a real-time video processing platform using the PCAM 5C MIPI imaging sensor, and get to visualize the results in hardware.
The speaker is Elod Gyorgy:
Elod Gyorgy is a Digital Design Engineer with over 9 years of experience in Xilinx FPGA technologies and embedded software development. Currently, he works at the Romanian branch of Digilent Inc., a leading electrical engineering products company serving students and universities with education design tools. They are on a mission to make electrical engineering and design technologies understandable and accessible to educators, students, and hobbyists alike
Attendees are expected to have a basic knowledge of FPGA architecture, C++11 and digital design, and bring their own laptop with Vivado HLS 2017.4 and license WebPack. Make sure to head over and register now, and in the meanwhile check out the workshop materials from previous versions.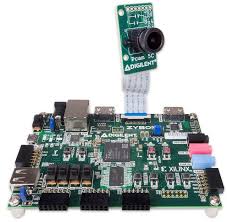 Hope to see you there!