Every year at NI Week, National Instruments makes a huge splash with a new version of LabVIEW. This year NI doubled down and released another version of LabVIEW called LabVIEW NXG. LabVIEW NXG is the next generation of LabVIEW, assisting engineering workflows with interactively acquiring, analyzing, and visualizing data sets. Combined with built-in, drag-and-drop engineering user interface development and inherent data exploration, LabVIEW NXG is the ideal tool to turn data collection into real insights. In this post, I will start by going over some of the differences between LabVIEW NXG and LabVIEW 2017 and then I will introduce you to some of LabVIEW NXG new exciting features.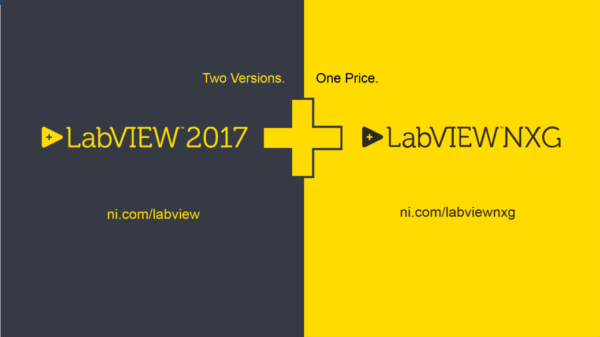 LabVIEW NXG and LabVIEW 2017 share a common architecture and compiler—the G compiler. However they have different front ends and common underpinnings, but neither is a superset of the other. LabVIEW NXG is the next generation of LabVIEW and it will eventually become the standard for LabVIEW once it becomes a superset of LabVIEW features. One of the biggest differences is the improved user experience, especially for new users and new projects. LabVIEW. LabVIEW NXG has the ability to recognize third-party hardware and automatically download and install the necessary drivers – something LabVIEW 2017 doesn't do. But tools for deploying the software with certain hardware like LabVIEW Real-Time Module, LabVIEW FPGA Module, and CompaqRIO platform are not available in LabVIEW NXG.
LabVIEW NXG has also been streamlined to simplify the customization of test-and-measurement systems. The new drag-and-drop UI creation editor is focused on reducing the development time for common tasks. Users that are unfamiliar with LabVIEW will appreciate the new help content which now comes with interactive lessons and associated example programs. NXG also comes with a migration utility to convert LabVIEW 2017 projects into labVIEW NXG counterparts. A similar utility doesn't exist in LabVIEW 2017. The one-way data flow facilitated by NI clearly indicates LabVIEW NXG is the company's vision of the future.
LabVIEW NXG also gives users an easier way to publish web VIs or web clients that can be used from standard browsers. This would allow someone to remotely run and validate test from the browser of a different computer. The new compiler is able to turn block diagrams into JAVA scripts rather than just machine code. A quote from NI.com says
"Our goal is to empower you to build rich web-based measurement interfaces using standard technologies without hiring web developer."
Unfortunately, many of the web features won't be available until LabVIEW NXG 2.0 which is still currently in Beta testing.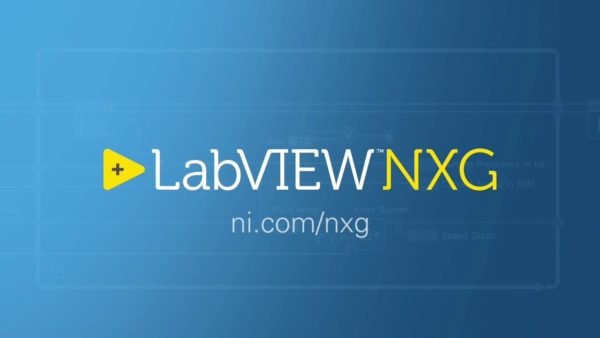 It is clear that LabVIEW NXG is the next generation of LabVIEW and that it will eventually become the only incarnation of LabVIEW.
Have you used LabVIEW NXG yet? Comment below and tell us what you think! If you're interested in learning more about LabVIEW 2017 check out the "What is New in LabVIEW 2017" post. If you are interested in trying out LabVIEW for yourself, you can purchase a copy of LabVIEW 2014 home edition which includes everything you will need to run LINX 3.0.