One of the really cool projects to come out of the Digilent Design Contest is a virtual touchscreen game hands-on tutorial for the ZYBO. This Instructable provides step-by-step instructions for customizing hardware to emulate a touchscreen on a simple TFT (thin-film transistor) monitor using camera and finger detection.
By using a ZYBO, Vivado, two Digilent PmodJSTKs, and a bunch of other tools, Instructables user voja_m was able to create a simulated touchscreen that will allow you to play a basic 8-bit pong game.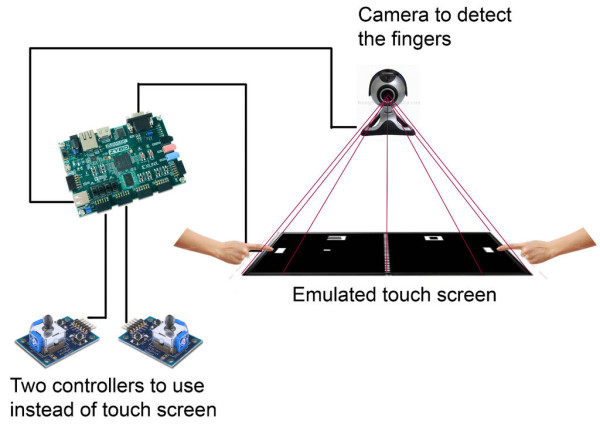 We hope you enjoy this as much as we did!