Upon his retirement from Microsoft in 1998, Gene Apperson and his family relocated to Pullman, Washington. After a few years, Gene decided to go back to school as an undergraduate in mechanical engineering. A professor, Bob Richards, soon asked Gene to switch to the Master's program, even though most of his background was in electrical engineering. He ended up taking a VLSI design class from none other than Clint Cole. While Gene ended up asking Clint whether he would be able to do well in the class, they got to talking and decided to start a company together.
Clint Cole had already begun designing boards, and in 2000, Cole and Apperson decided to incorporate their fledgling venture. In the spring of 2001, Gene laid out his second PCB ever, which became the D2. After a couple more board designs, Gene and Clint rented a space in downtown Pullman (it's since been converted to apartments).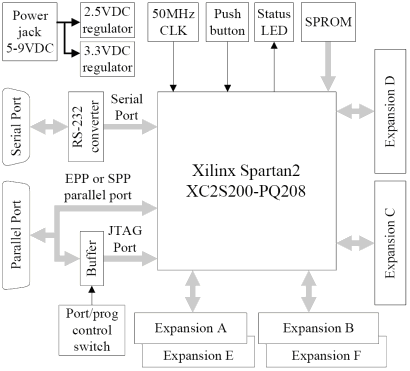 In 2001, a couple more people came on board with Digilent. Initially, Clint's wife, Fiona, did the shipping and receiving. The local manager of systems and services at WSU, John Yates, began doing work as a technician for Digilent.
Tune back in in a couple of weeks for more of Gene Apperson's tale of Digilent's beginning!