Who doesn't love the classic game of tic-tac-toe? And now it can be made new and fresh with the Nexys 2 FPGA board!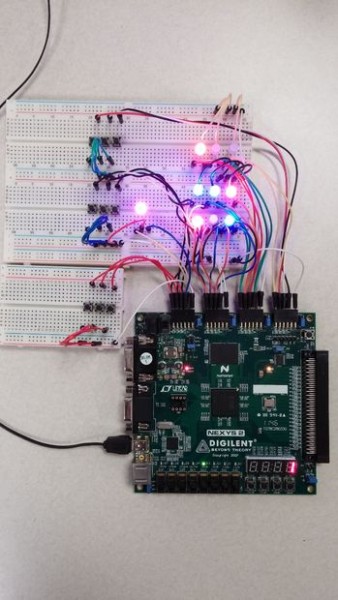 This Instructable by Ryan Frawley and Derek Nguyen demonstrates how to make a working tic-tac-toe game in VHDL on a Nexys 2 FPGA board. The other supplies needed are RGB LEDs, three breadboards, buttons, and jumper cables. (We'd also be interested in seeing this updated with the Nexys 4 DDR.)
Have fun and play some tic-tac-toe!