Over the last several months we've been talking a lot about the Analog Discovery 2. Highlighting each of its incredibly useful tools, talking about it's new website, and using it to debug our projects. Now that it's captured our hearts, well at least the electrical signals, (see our DIY ECG) we've put it's popularity to the test.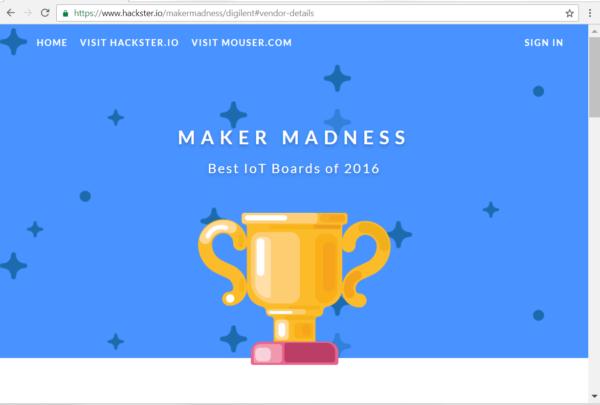 The Analog Discovery 2 is currently entered in Hackster.io's Maker Madness; Best IoT Boards if 2016 contest.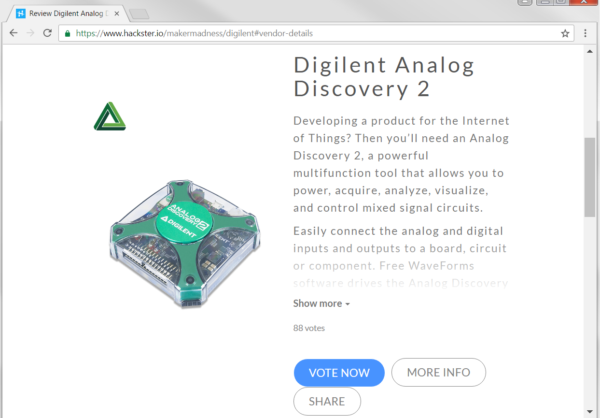 Now at first glance the Analog Discovery 2 might not seem like it would be useful in an Internet of Things project, but picture this. You have your robot connected to the internet and are trying to drive it to your siblings room so you can shoot Nerf darts at them, but when you try to use the controls, it doesn't do anything.
Now you have to figure out what's going wrong.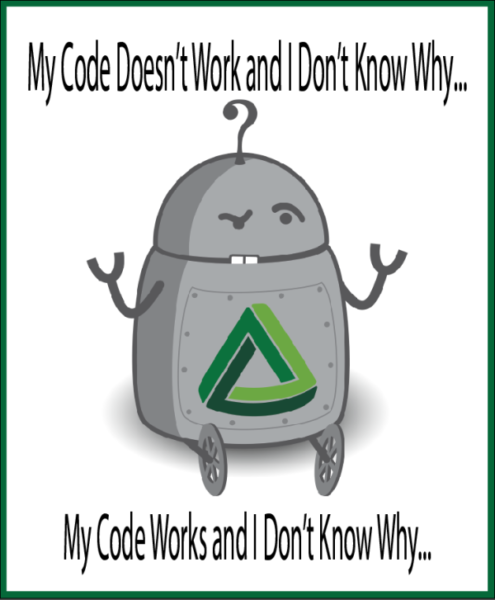 With a built in Oscilloscope and Logic Analyzer, you'll be able to see the analog and digital signals all along your bot, and get to the bottom of whatever the problem may be. With the Pattern generator and Waveform Generator, you could even test a proposed solution. This way, you can get every "Thing" working in your system.
If you are unfamiliar with the Analog Discovery or its tools, check out these tutorials.
And if you LOVE, (or even have mild feelings of amicability toward) the Analog Discovery 2, head over to Hackster.io and their Maker Madness competition and vote!