Innovations in flipped classrooms, online courses, and at-home labs have added the ability to serve more students without increasing the lab space, but how do you make sure students are having a consistent experience with their test and measurement equipment?
Universities are increasingly asked to support more students with the same budget each year, tasking the lab managers, professors, and students to make more out of less. One of the most sought after resource needs is laboratory space, which happens to be a shining benefit of both the Analog Discovery 2 and the Analog Discovery Studio.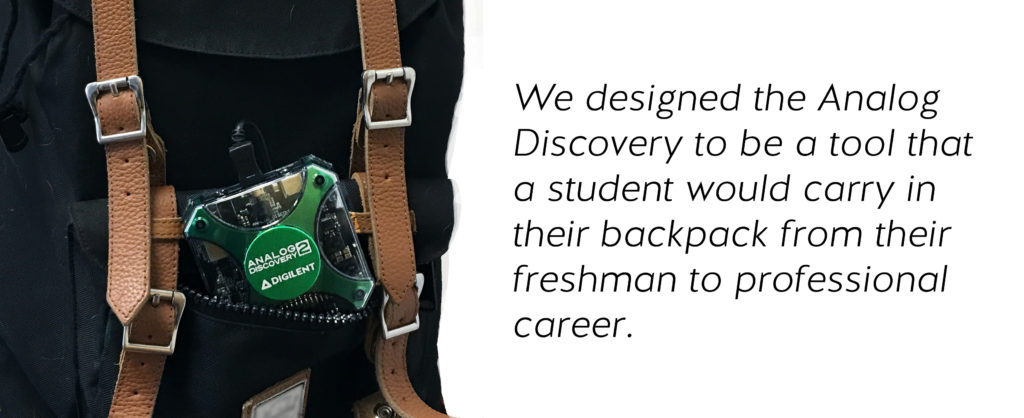 The Analog Discovery 2 provides 13 pieces of lab equipment in one portable device, and with the student-owned model, every student can have an oscilloscope, logic analyzer, and all the instruments they need at home or in their backpack. But how can it be optimized in the lab?
The Analog Discovery Studio provides all of those same instruments but with additional power supplies, I/O, built-in BNC connectors, and a convenient removable breadboard interface, creating an all-in-one electronics laboratory.
A set of Analog Discovery Studios can fill or supplement a traditional laboratory space, or create a pop-up laboratory in any classroom, or cross-functional space.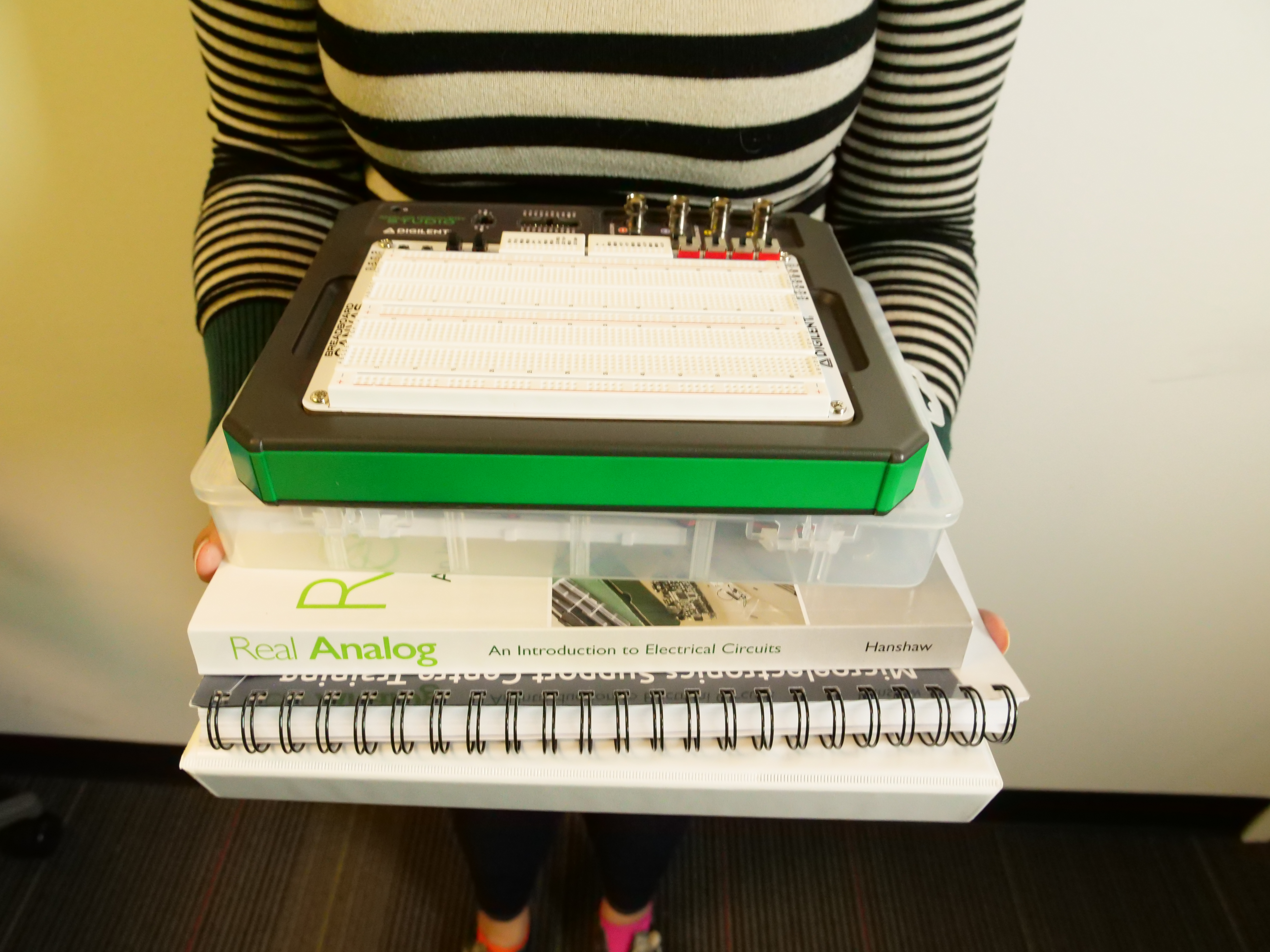 Students with access to the Analog Discovery Studio in the lab can work on their projects at home with their Analog Discovery 2 and even use their very own Canvas as a breadboard – the settings, notes, and data can be saved in a WaveForms workspace. When it's time for them to work in the lab they can bring in their Canvas, plug it into the Analog Discovery Studio, open the very same workspace they used at home, and continue to work on or demonstrate their project.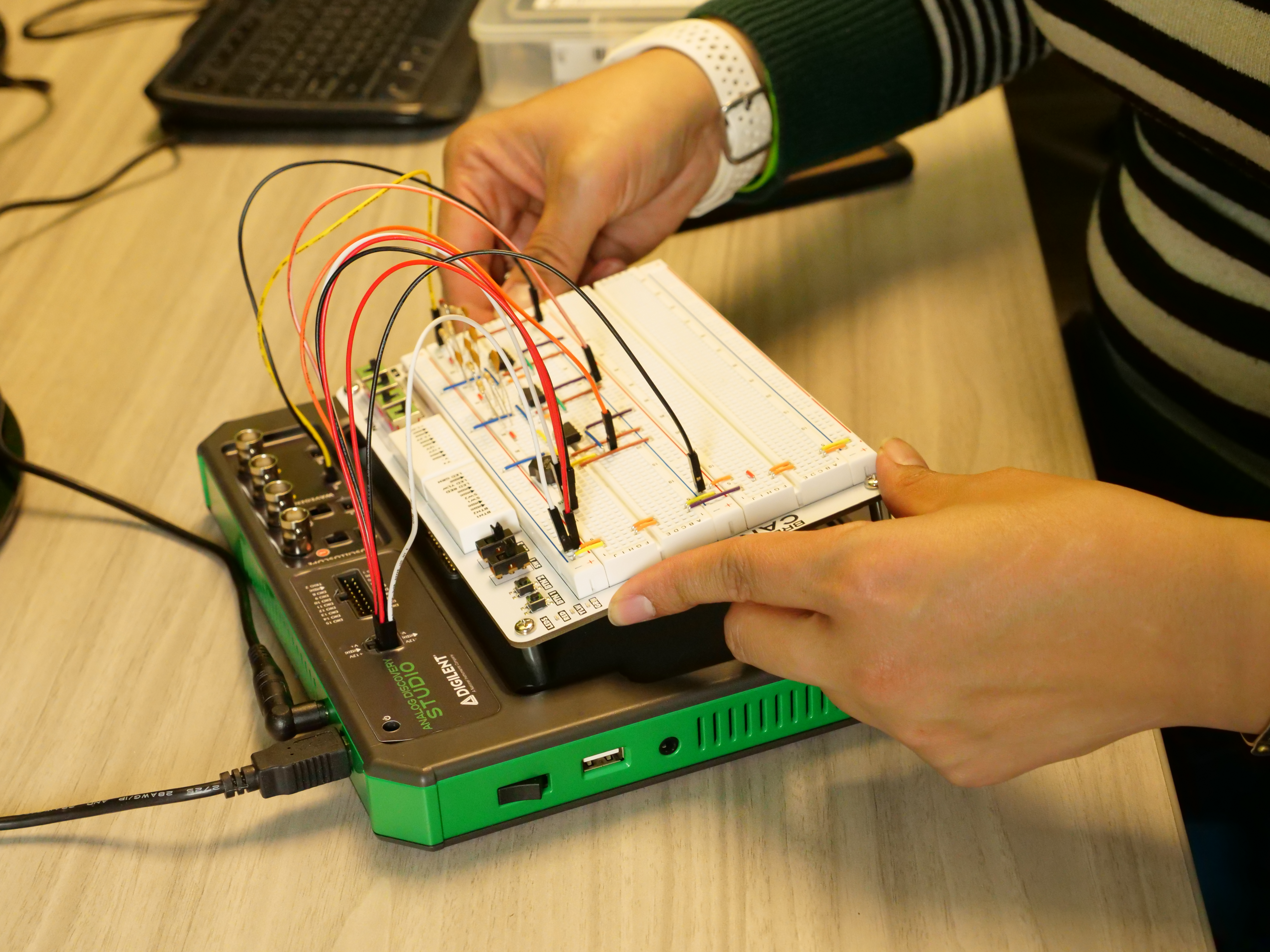 Since the Analog Discovery Studio and Analog Discovery 2 both use WaveForms, they can switch between working at home and in the lab without interrupting their workflow.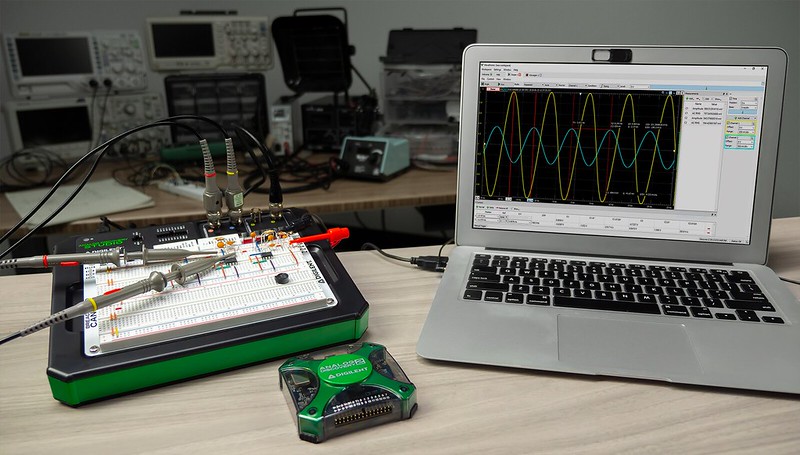 The Analog Discovery family provides a complete electronics laboratory solution combining the space-saving of the student-owned model and online courses, with the budget savings of a lab stocked with Analog Discovery products. If your lab is currently employing a student-owned Analog Discovery 2 model, fill out a request for an evaluation unit of the Analog Discovery Studio or ask for a bulk discount on a lab set of Canvases so that they can bring their work into the lab!