We always envisioned seamless functionality between the Raspberry Pi and our Analog Discovery 2 USB oscilloscope. Through Pi versions 1, 2, and 3, there was still a small snag left to be addressed for the two to sing in perfect harmony. Good news – with the release of the Raspberry Pi 4, the issues have been resolved, and now you have access to a complete benchtop by combining the Analog Discovery 2's oscilloscope, waveform generator, and logic analyzer with the RPi 4 small single-board computer.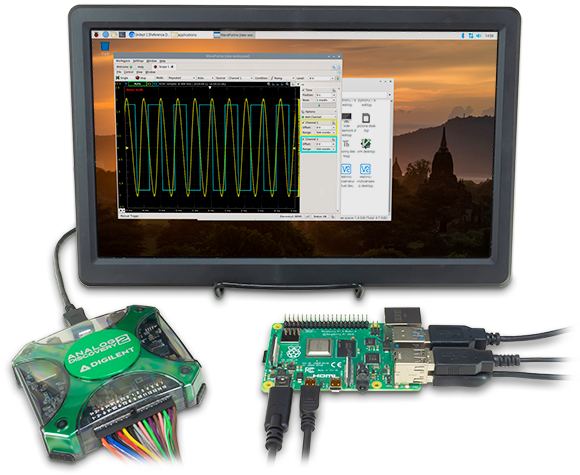 The Analog Discovery 2's WaveForms software is Mac, Windows, and Linux compatible, and also has a version for ARM. It works on devices such as the Zybo, Beaglebone Black, and Orange PI PC, but unfortunately, due to an issue with the FTDI driver on older versions of Raspberry Pi, the ARM version of WaveForms has not worked on Raspberry Pi with Analog Discovery 2. That all changed when RPi 4 was released!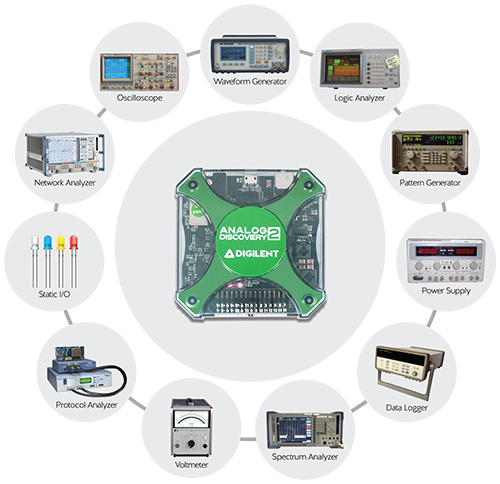 Once the Raspberry Pi is all set up with the Raspbian Operating System the Analog Discovery 2 can be set up in 4 simple steps:
Download and Install the Adept Runtime for ARM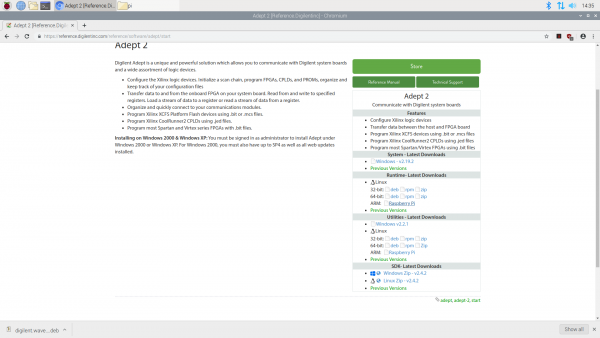 2. Download and install WaveForms for ARM
3. Connect the Analog Discovery 2 to a USB 3 port and Open WaveForms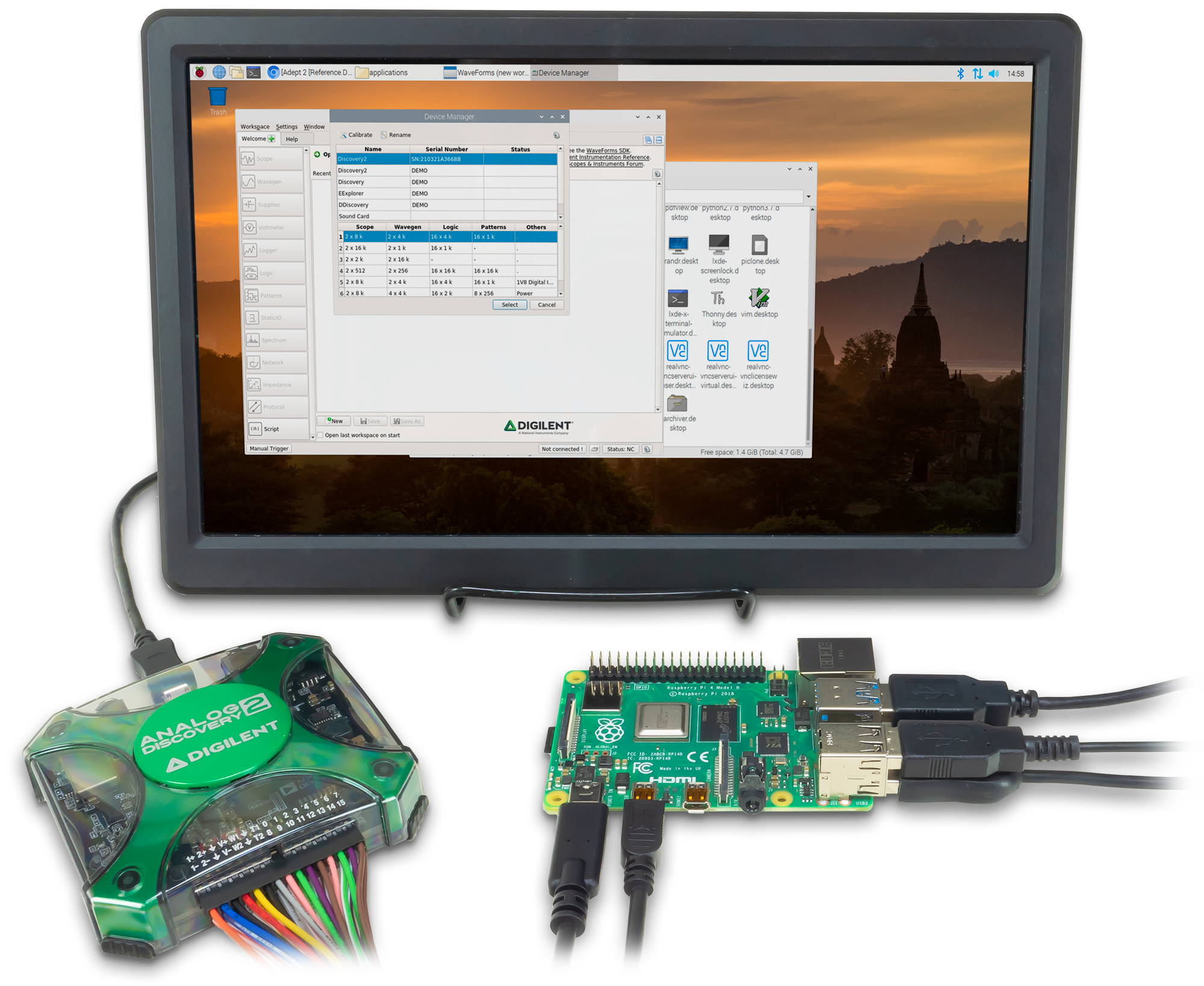 4. Select the Device and start taking measurements!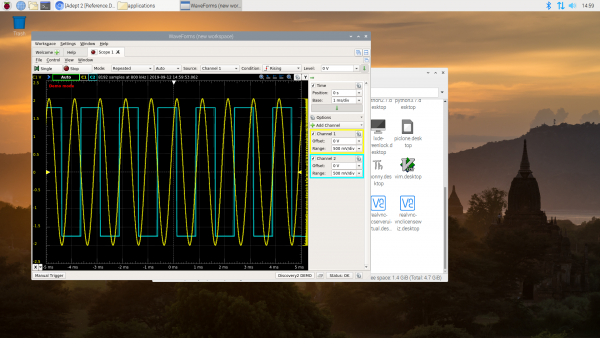 You can view the full instructions for installing WaveForms on the Raspberry PI 4 on the Digilent Wiki.