One year ago, Digilent released the Nexys 4 DDR. After the end-of-life notice from Micron about the cellular RAM used on previous Nexys products, we eagerly designed a board with all the feautures of the Nexys 4 but using DDR memory, instead.
Given its compatibility with Xilinx's Vivado and ISE tool set, the Nexys 4 DDR is an ideal learning platform for an ECE curriculum. The Digilent Design Contest 2015 had it as one of the focal boards, so we've seen some amazing projects done with it!
These include:
An autonomous search and rescue vehicle – actually, two mobile rescue platforms controlled by a Nexys 4 DDR.
A Nexys 4 DDR LED Strip Audio Spectrum.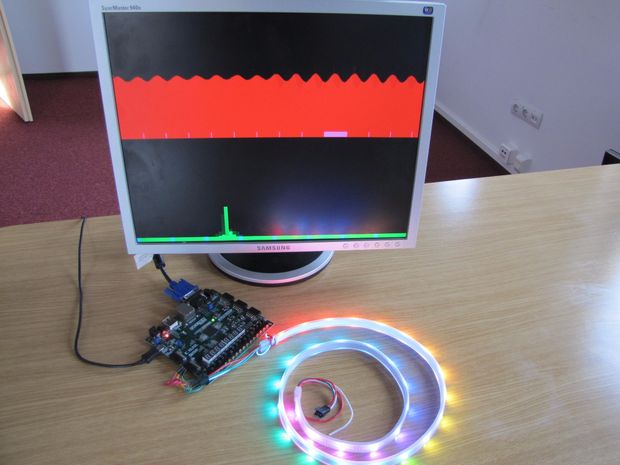 Of course, there are more out there, and there's still so much that can be done. We look forward to seeing your creativity throughout this product's second year of life.