A Message from Digilent's President
Hi Everyone!
It has certainly been an interesting couple of years here at Digilent and no doubt for our customers like you, too.
Focusing on the Customer
Across the backdrop and challenges introduced by the pandemic, we have been busy working through reorganizations with our parent company (NI) that are rooted in making sure that our customers and their needs come first. That simple principle sometimes gets lost in companies like ours with a strong technology focus. As a result, we are making new investments in our customers' success by making improvements in the shopping experience, improved Getting Started resources, and also by ensuring that customers have all the resources they need at their fingertips to be successful in their applications. Some of these features are already available today with our enhanced website product filtering and comparison tools and others are currently in the works and planned for release over the coming months. As always, we are using feedback from you to guide our activity, so keep the feedback coming!
Introducing the Analog Discovery Pro Family
On the new product front, we received strong feedback that you wanted faster and more professional versions of our incredibly popular Analog Discovery 2 portable multi-instrument. As a result, last year we introduced the first of the Analog Discovery Pro family – the ADP3250 and ADP3450 two and four-channel high-resolution, mixed-signal oscilloscopes. These products have been received enthusiastically by our customers as a great way to move up in performance and capability while retaining the same versatile and easy-to-use Waveforms software user interface. Based on that early success, we also introduced the ADP5250 late in the year, pushing the scope performance to 100MHz and 1 GS/S sampling. Those with a keen eye may have noticed the close resemblance to NI's VirtualBench – and they would be right! The ADP5250 is an adaptation of the NI VirtualBench with all of its top specs and high-quality construction but for fans of Waveforms, keeping the user experience consistent across the product family.
DAQ and SDR Offerings
You may have also noticed that we started to offer other products from NI subsidiaries Measurement Computing (MCC) and Ettus Research this past year. This is the beginning of a multi-year effort to bring together the best of the offerings from these leaders in DAQ and datalogging (MCC) and software-defined radio (Ettus Research). Once again, our aim is to improve the customer experience and the overall value we offer to customers through expanded buying options, enhanced support, and new software capabilities.
Supply Chain & Logistics
Finally, no update in this timeframe would be complete without addressing the global supply-chain challenges that manufacturers like us are going through. As we experienced a spike in demand for our portable instruments early in the pandemic, we scrambled to get ahead of the curve and worked closely with our suppliers and our parent company to ensure that our loyal academic customers were prioritized. We made major component purchases going out 12 to 18 months to give us the best chance at securing the supply needed to fill your orders. And, yes, you our customers have had to share the pain in some cases with unavoidable price increases on some key products. We are not out of the woods yet, but our team has done a fantastic job through this tough time and most of our top products are in stock and ready to ship.
There is so much more to talk about, including expansion of our academic pricing and the adoption of the Multisim Live on-line circuit simulation website but we'll have to leave those for a later update. Once again – we value and appreciate your business, your patience through these supply challenges, and especially your feedback. We at Digilent wish that you have a great 2022 discovering and exploring new ideas in measurements and electronics and making the world a better place in the process.
Regards,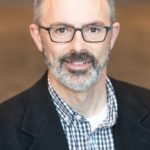 Steve Johnson
President – Digilent