This week I wanted to give a shout out to Marcin Chruściel, author of the book "LabVIEW w Praktyce". It is written in Polish, and its title translates to "LabVIEW in practice." This book is a guide for both engineering and technical college students who want to create LabVIEW applications for PCs that work with a wide variety of peripherals. I recommend this book for our Polish readers who want to learn the capabilities of this package, but almost any LabVIEW user can benefit from the book. The selection of examples illustrating the presented issues makes the book useful for experienced programmers wishing to broaden their knowledge.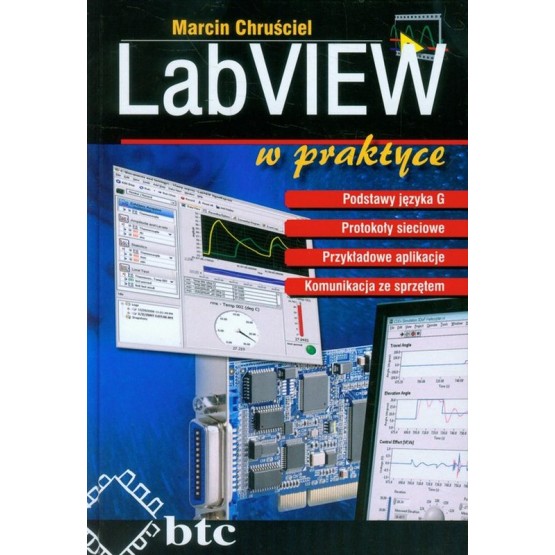 The book contains a large amount of knowledge about the LabVIEW suite, closely linked to practice, every reader will find something for themselves. The book consists of four parts. The first part, basic graphics software, introduced the concept of the virtual device and discussed the tools and functions, including types and structures, data tables are shown, functions and rules for communicating with inputs and outputs. The second part describes the structure of the program. The next section includes detailed rules communicate with peripheral equipment, through serial and parallel ports, and through network protocols. The last part shows examples of different control programs peripheral devices.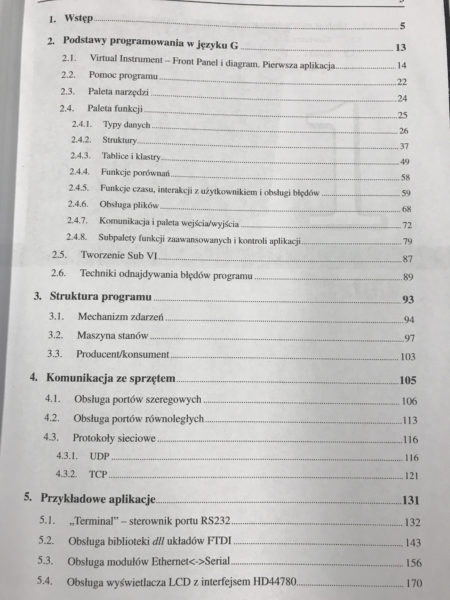 LabVIEW in practice The LabVIEW package is most often associated with a narrow area of design and management of measurement systems. The author shows in LabVIEwin's other examples that the versatility of the package allows it to be used as a convenient design tool, freeing up applications that support standard desktop PC interfaces. And this way, with LabVIEW readers, have a chance to learn how to handle interfaces. In parallel and parallel, they can learn how to handle protocols, alphanumeric LCD, and how to handle keyboard, computer mouse and joystick and other peripherals.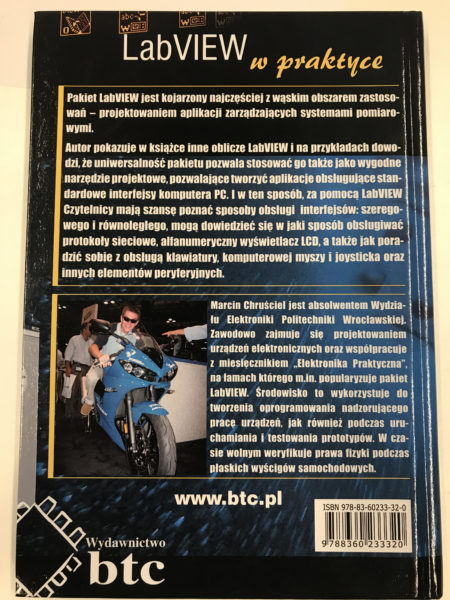 Marcin Chruściel is a graduate of the Department of Electronics at the Wroclaw University of Technology. He is professionally involved in electronics design and cooperates with the "Practical Electronics" monthly, which links to and popularize LabVIEW, and is used to create device monitoring software as well as prototype development and testing the laws of physics during the races of car racing.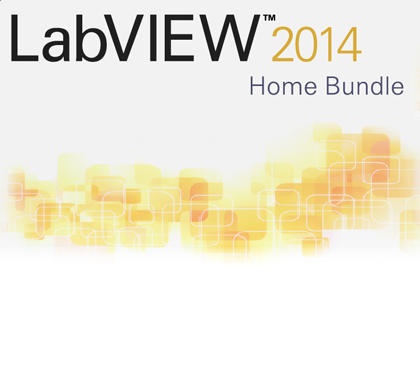 If you want to learn more about LabVIEW, I highly recommend checking out this book. Interested in trying out LabVIEW for yourself? You can purchase a copy of LabVIEW 2014 home edition which includes everything you will need to run LINX 3.0.  Thank you for reading my blog post, Please comment below with any questions or comments you may have.