One of our lesser known products that definitely deserves some more attention is the Electronics ExplorerTM Board. This is an incredible piece of hardware that everyone interested in electronics should have. When I first started in electronics, I used the popular Analog Discovery. After using the EE Board, another analog design product offered by Digilent, it has become my new favorite.
The EE Board is a powerful, all-in-one design studio. It packs all of the capabilities of a fully-functioning electronics laboratory into a convenient, portable package. Normally all of this functionality would require several larger (and more expensive) instruments, but the EE Board has just as much capability as a stack of equipment that would be ten times bigger and cost thousands of dollars!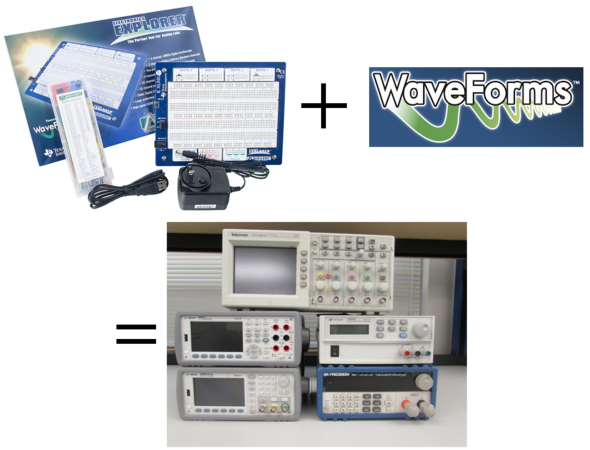 Instruments that can be implemented on the EE board include an oscilloscope, arbitrary waveform generator, digital pattern generator, logic analyzer, power supplies, a voltmeter, virtual I/O devices, and more! Currently, Digilent is working on expanding the documentation available with the EE Board. This will include a Getting Started Guide, a reference manual, a revised data sheet, and a bunch of new projects. Keep checking the documentation Wiki and website to see when these are posted.