It's almost time for the holidays, which definitely means buying yourself presents. And we have the best present, whether you choose to share it or keep it for yourself! We are happy to announce that the Analog Discovery 2 is now available for sale on our new website.
The Digilent Analog Discovery 2 was developed in conjunction with Analog Devices and is supported by Xilinx University Program. It's a multi-function instrument that allows users to measure, visualize, generate, record, and control mixed signal circuits of all kinds. It's small, it's affordable, and it's powerful. It's useful whether you're a student, hobbyist, or a general electronics enthusiast. The Analog Discovery 2 is eminently configurable, though it is designed to work with WaveForms 2015 (Mac, Linux and Windows Compatible) software. It can be connected to circuits via simple wire probes or the Analog Discovery BNC Adapter and BNC probes.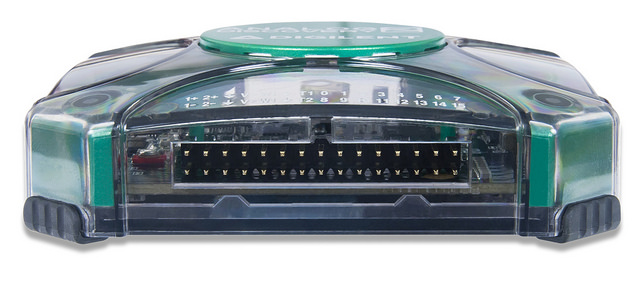 If you're wondering what the differences are between the Analog Discovery 2 and its predecessor, the Analog Discovery, check out the Digilent resource center.

You can also find more information about specific features, including schematics and a reference manual, on the new site.
In your Analog Discovery 2 package, you will receive the Analog Discovery 2 itself, one regular-sized project box, one USB A to micro B programming cable, one 2×15 flywire signal cable assembly, a 5-pack of 6-pin male headers, and one ferrite cable snap-on.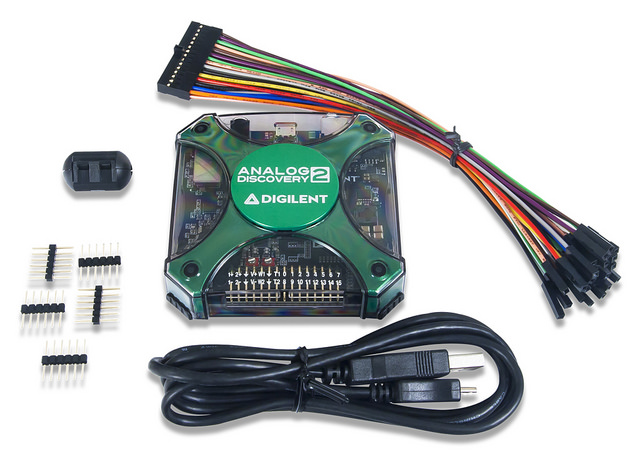 Order yours today!