A change in the weather has finally signaled summer's arrival, bringing with it a revival in childhood favorites. Whether enjoying the heat with water balloon fights or devouring gigantic slices of watermelon, summer remains a time to celebrate childlike freedom.
In celebration of this freedom we created a project that embraces the magic and spirit of summer. Inspired by the upcoming holiday, our Fourth of July LED sparkler is a great project for the enthusiastic patriot.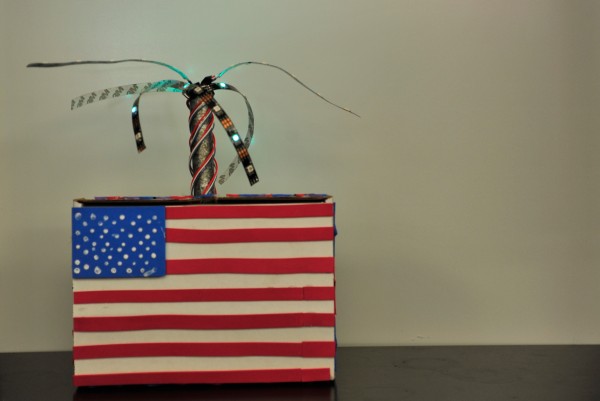 Six LED strips give our sparkler multiple programmable options to produce various color patterns. During creation we experimented with red, white, and blue sequencing, but we settled on white lights for a more realistic effect.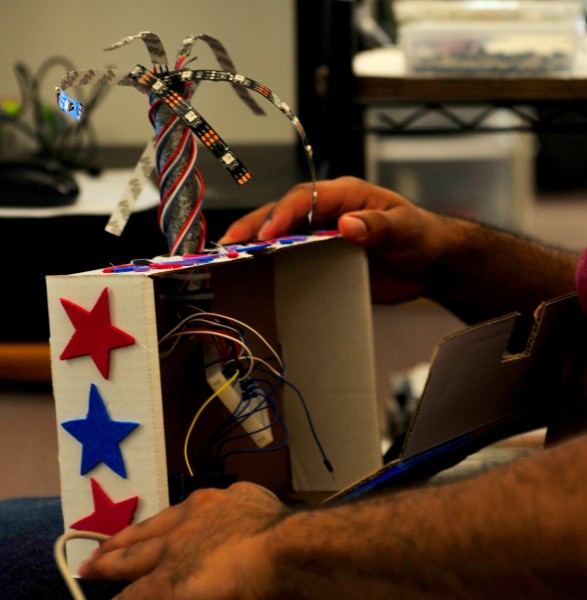 By hiding the wires inside a decorated box we were able to produce a great table decoration, perfect for upcoming parties and celebrations. So when you're looking for something fun to try, follow our Instructable this Fourth of July.