Beyond the countless projects and systems that require data logging, there are times when just monitoring a system is desired. There could be an event that happens once a day that could provide valuable data, or even just once a week! Do you sit around and wait for it? You could, but that doesn't sound like much fun.
With the OpenLogger, you can set up a data logging system that can gather and store your data in a variety of ways. Not only can you connect the OpenLogger via USB cable, but you can also connect via Wi-Fi for mobile data logging opportunities. The OpenLogger connects to a browser based software interface called WaveForms Live with an available API. Oh yeah, and they are both open source!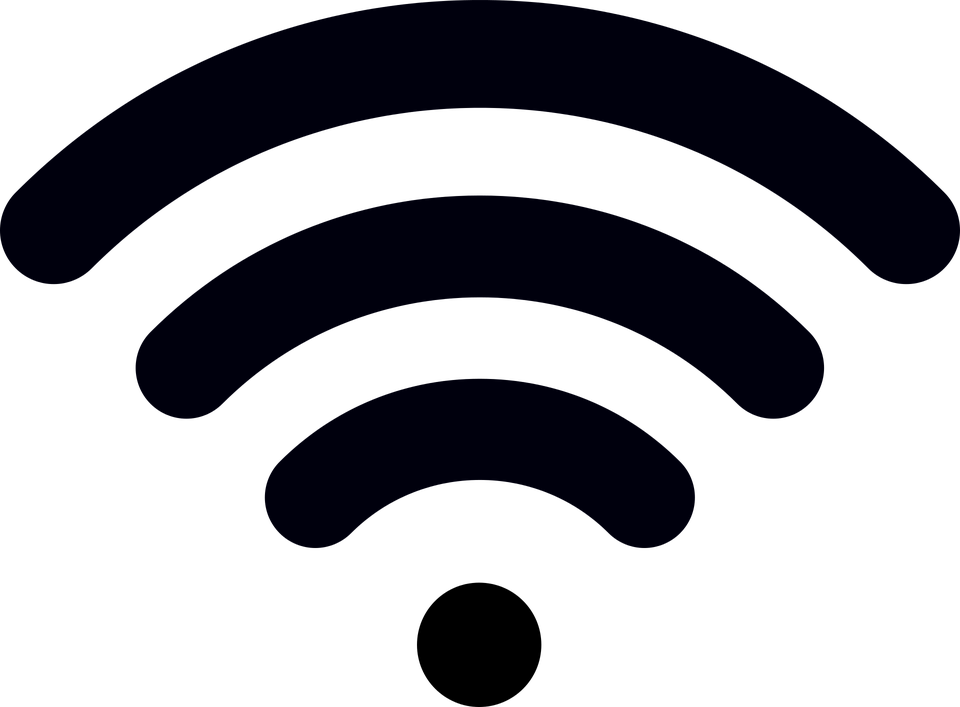 Take your data logging to the mobile level. Picture from here.
Data logging can be monitored in real time on WaveForms Live, sent to your Cloud, or an on-board microSD card can store data for later analysis. Whatever floats your data boat! You get 8 data logging channels, 8 digital inputs and outputs, two power supplies, and one analog output at your disposal, giving you a plethora of options for system connectivity. Below is a screenshot from streaming the Logger Page in WaveForms Live, capturing some uneventful noise (I'm sure your data will be much more interesting). Notice the top bar that displays all data that has been collected. Right click and open in a new tab if you wish to see a larger version.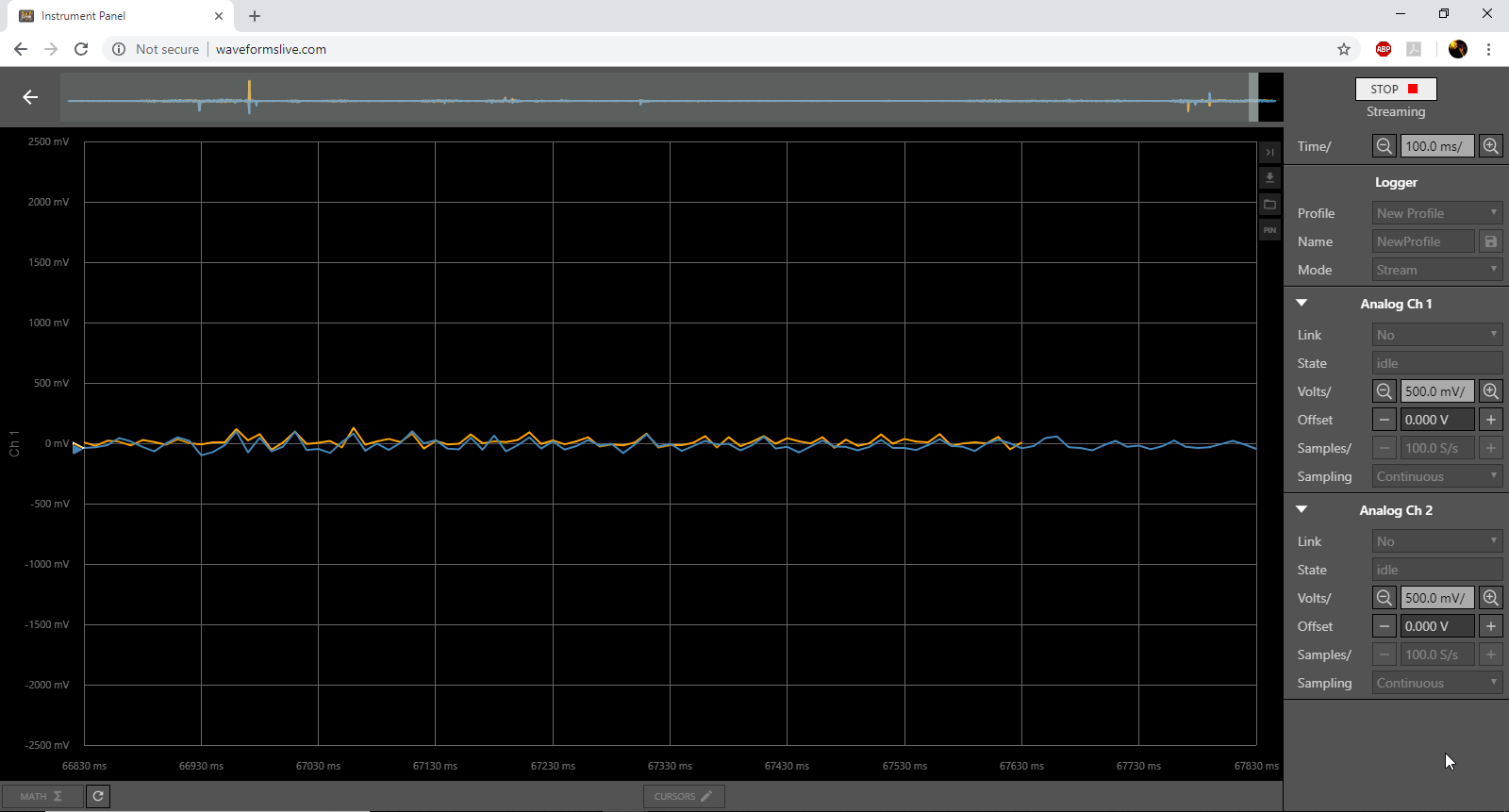 The OpenLogger and WaveForms Live is a low-cost, user friendly way to capture the data you are looking for.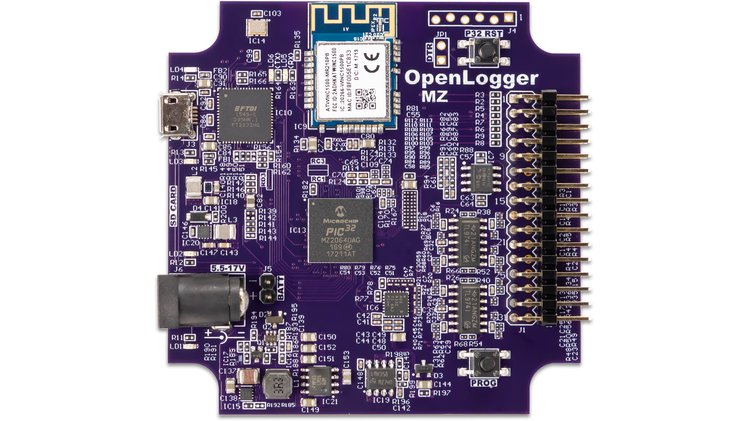 Top view of the OpenLogger. Photo from Crowd Supply page here.