For those of you that have been following my last few posts on state machines, you know that I've been working on Pmod interfaces for FPGA as part of making the claw game. The first one I delved into was using the PmodSTEP and Basys 3 to control a stepper motor.
Here is a video of it working:
As you can see in the video, if you flip switch 1 the motor turns on or off, and if you flip switch 0 it changes the direction of the motor.
Along  with writing the FPGA driver for the stepper motor I also created an Instructable so you can replicate the functionality in the video.
In the Instructable, I cover what you need.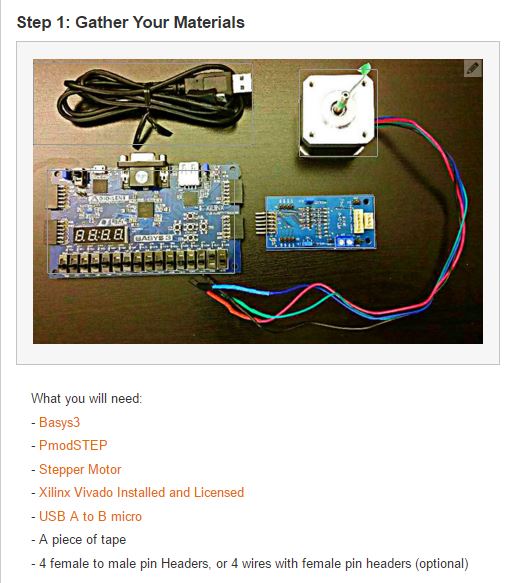 Background info on stepper motors is also available.
But what's the theory behind the code?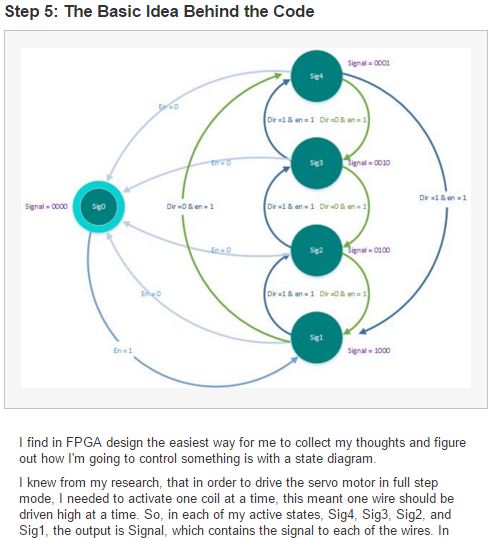 I talk about how to download, open, and program the project to the Basys3.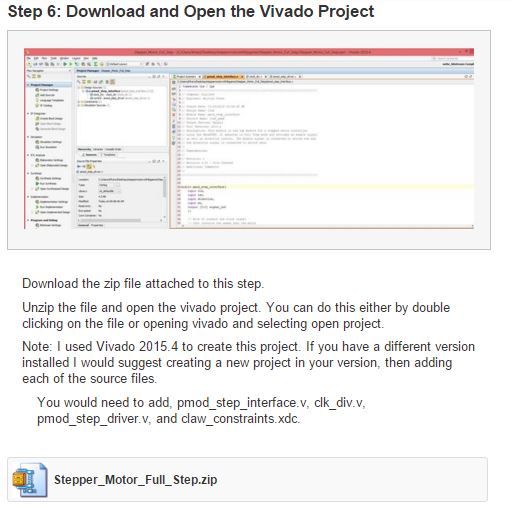 And lastly how to tie everything together.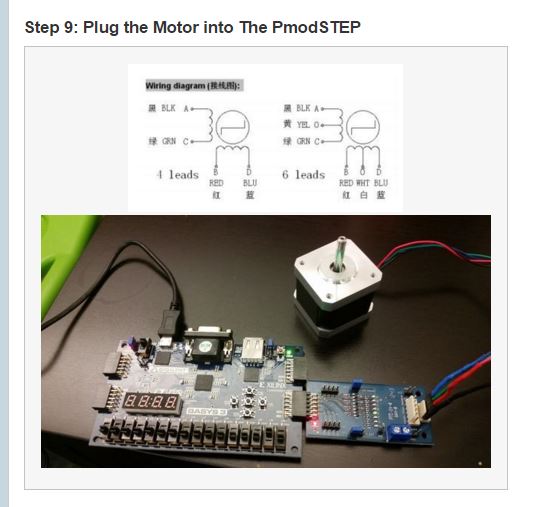 To view the full Instructable, click here.