Valentines day is here! And since this is an entire holiday dedicated to the celebration of love, we thought we'd show you how to make a quick and simple project that can show how much you care, using one of our most beloved products… The Analog Discovery 2!
The basis of this project is to build a DIY $20 Bluetooth Bracelet that allows you to let a special someone know you are thinking of them from anywhere in the world!
These "Thinking of You" Bracelets are made using an Intel Tile Mate and a red LED to allow you to press the "Find" button on your phone (in the Tile app) and light up the heart on the bracelet of your loved one from anywhere!
A full materials list and step by step instructions can be found here. You must follow the build instructions first in order to customize it as shown below, except do not reconstruct the Tile.
Now lets talk about how you can expand the project to customize it and make it your own by using the Analog Discovery 2!
Because this setup we are using relies heavily on the in-app Tile capabilities, it can be a little tricky to attach additional features or custom applications. However, the Tile app allows the user to select from eight different ringtones, and if you have access to an oscilloscope to read each ringtone, that means you can have up to eight unique trigger signals at your disposal.
To get started, we need to attach the Tile to the Analog Discovery 2 in order to read out what is being sent with each ringtone. Crack open the Tile, and attach the orange wire on the oscilloscope to the positive terminal on the Tile (mine was labeled Z1). Then attach the orange wire with the white stripe to the negative terminal (mine was labeled Z2).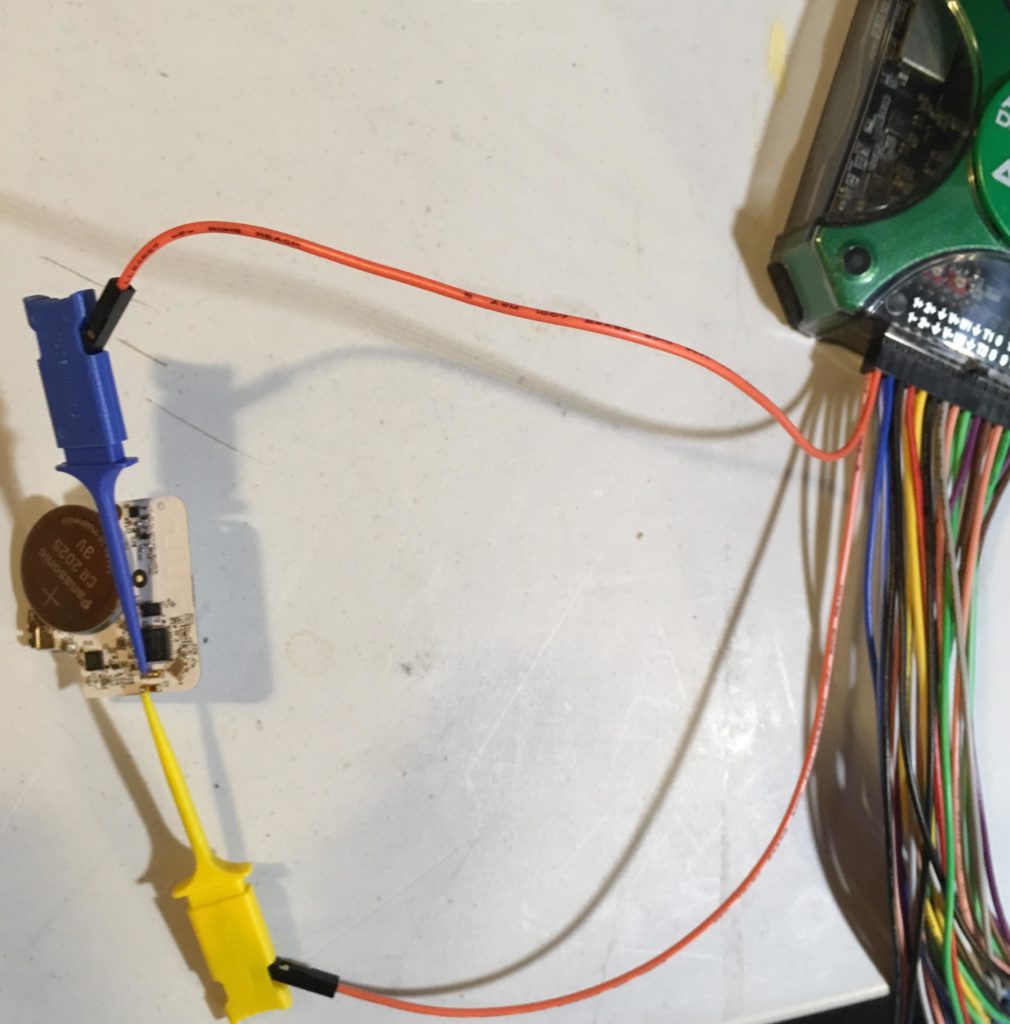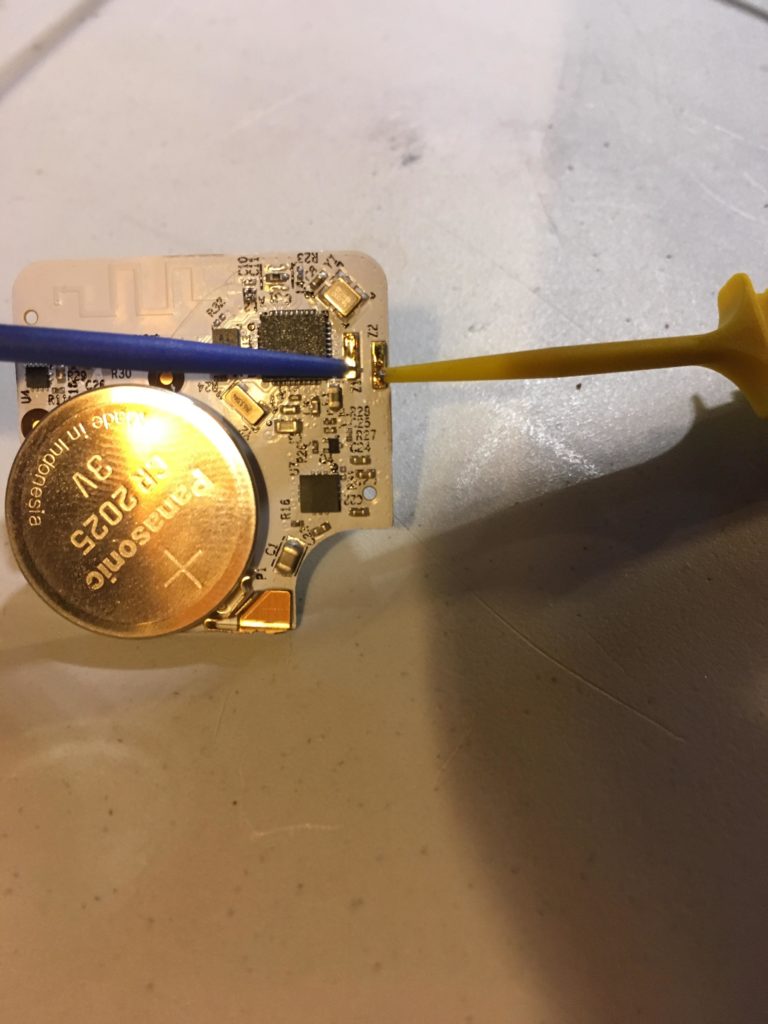 Now download WaveForms and open the Scope (top left button). Hit Run. Now call your Tile from the app.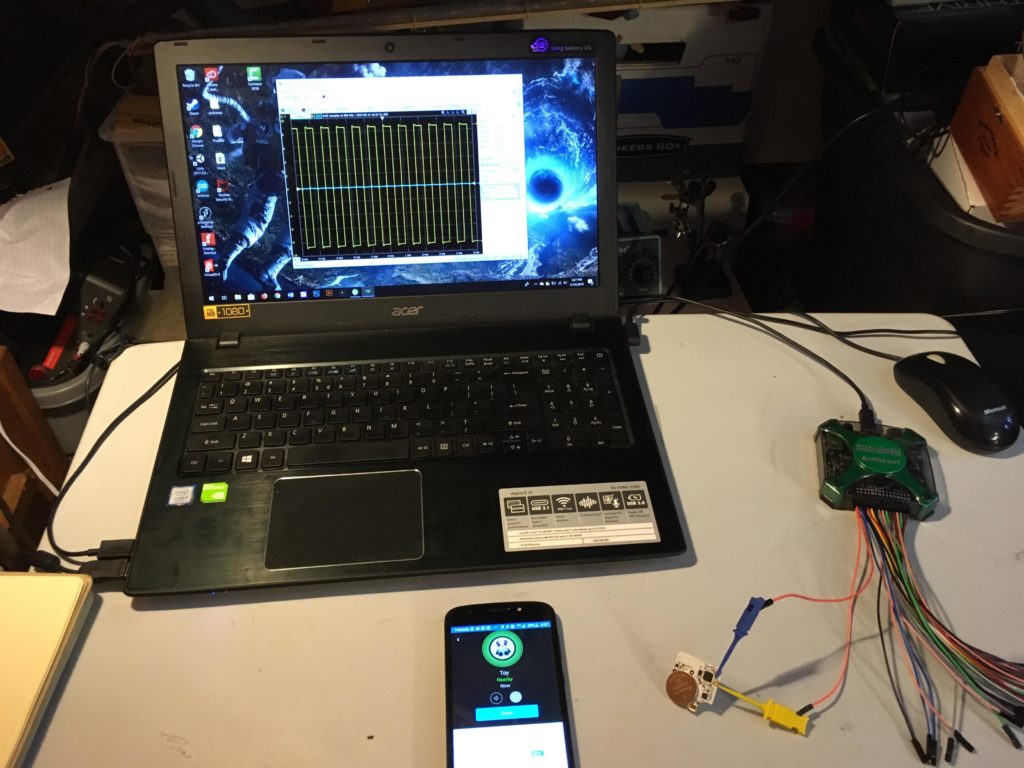 Now you can read the signal in WaveForms!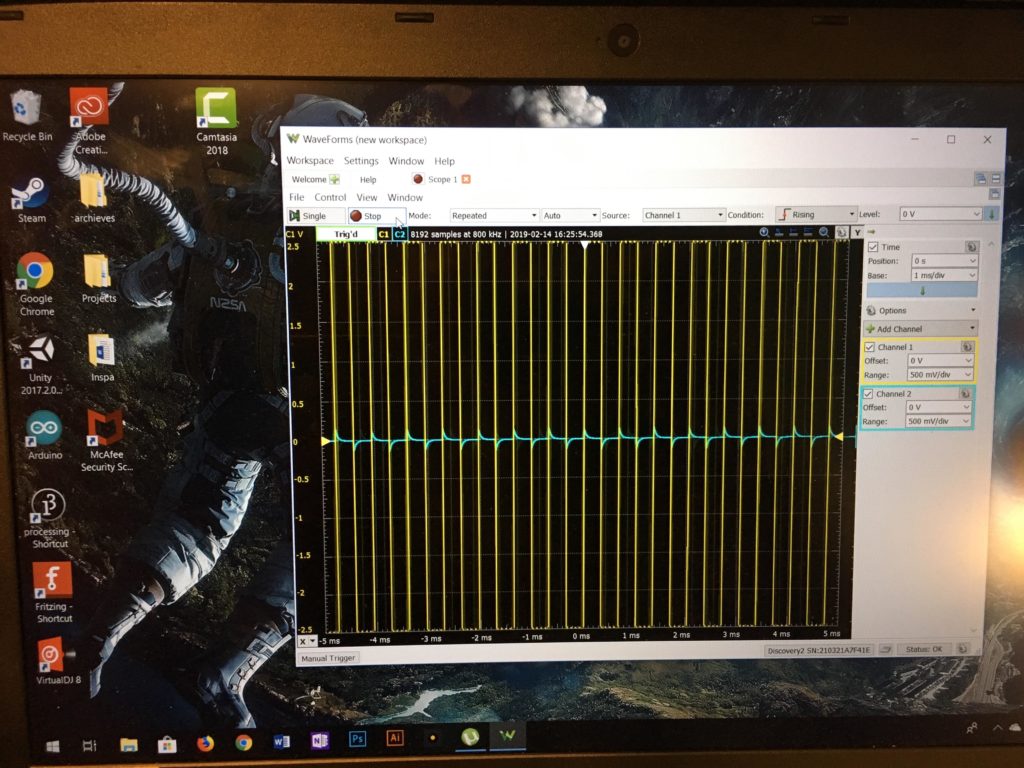 Now go back into the Tile app. Go to your Tile (mine is labeled "Toy") and under details select Ringtones.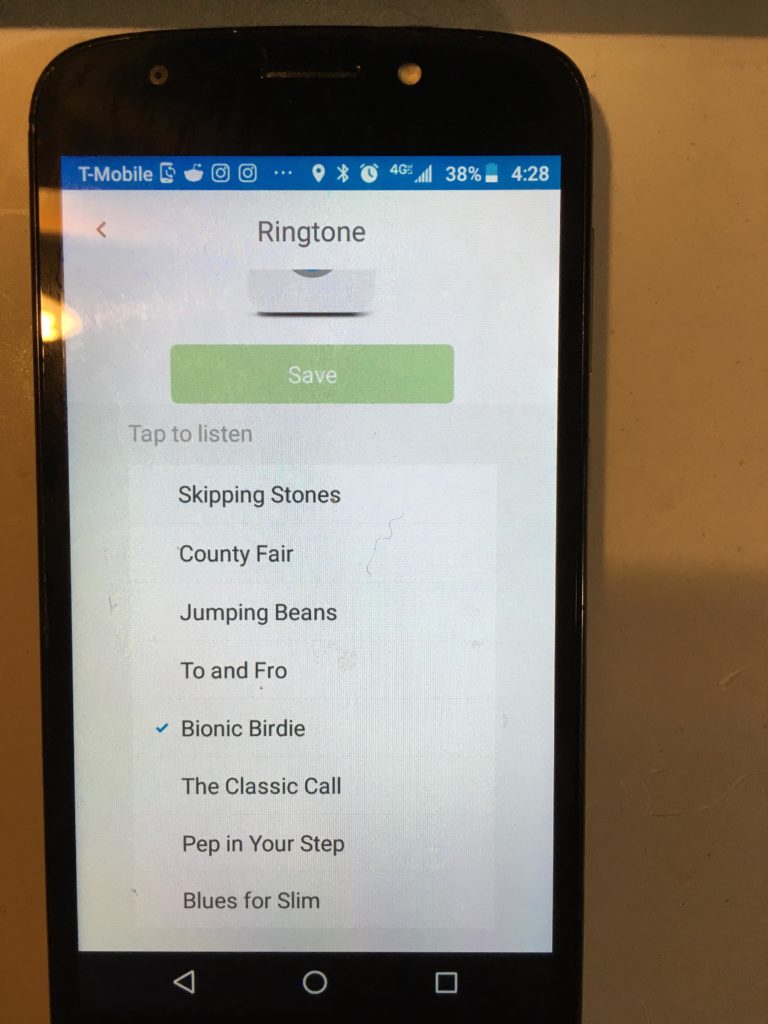 Select different ringtones and try them out to see their unique signals in WaveForms.
Now that you can "see" what each ringtone option looks like, you can attach different features and functions accordingly!
If you need more assistance with the Analog Discovery 2 (or with using oscilloscopes in general) check out the Resource Center. And if you have additional questions, make sure to head over to the Digilent Forum!