Recently we've been talking about the Software Development Kit that downloads along with the WaveForms Application. WaveForms SDK allows users to connect to compatible Digilent instrumentation, such as the Digital Discovery, Analog Discovery 2, and Electronics Explorer Board, and create custom applications.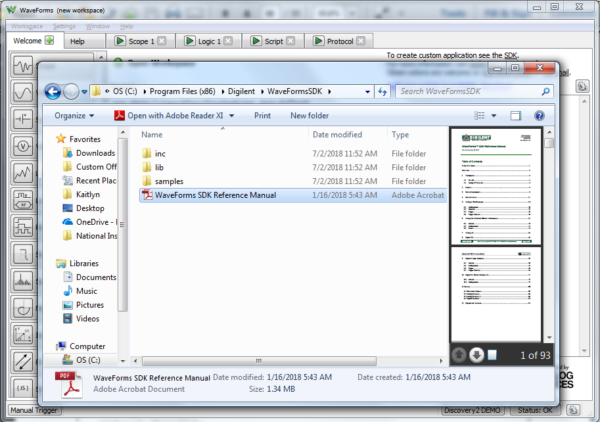 Later in the week, we'll go over some examples of its use from our own community. For now, I'll go over some of the software language options.
WaveForms SDK is available and supported in Python and C++. In addition, a Java wrapper for the WaveForms SDK has been written by a member of our community. Along with the WaveForms Application which enables 13 software instruments, instrumentation devices like the Analog Discovery and Digital Discovery are test and measurement devices capable of being controlled by Python and C++.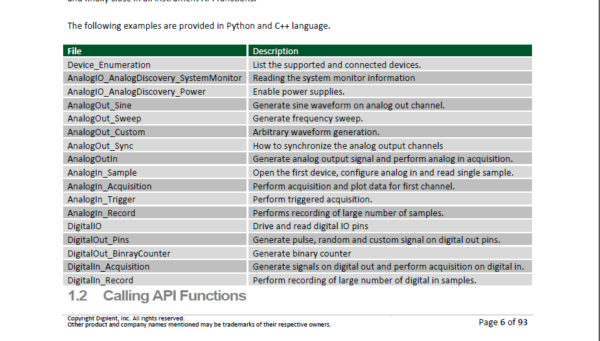 I'm excited to announce that we are now beta testing WaveForms SDK for Python version 3! To download the Beta release and join our beta testing group, download WaveForms Beta 3.8.8, or 3.8.9.
Examples can be found in the WaveForms SDK and in the WaveForms SDK Reference Manual.