In preparation for NI Week 2017, and with the help of LabVIEW, LabVIEW MakerHub LINX, and the chipKIT WF32, I was able to make an improved version of my touch sensitive piano. This new version allows you to pick between 9 different sound profiles and makes it easier to turn any conductive surface into a soundboard.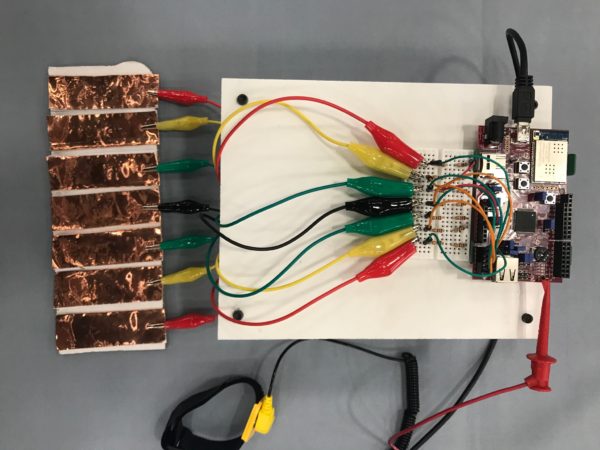 This circuit works as a voltage divider (simple drawing shown at the bottom of the picture above), with one of the resistors (R1) being the 2 1MΩ resistors in series and the second resistor (R2) is the resistance of your body. The switch shown above is closed when you complete the circuit. Let's say you hooked the gator clip to a banana when you touch the banana you are closing the switch and lowering the voltage read by the analog in of the WF32 (Vo).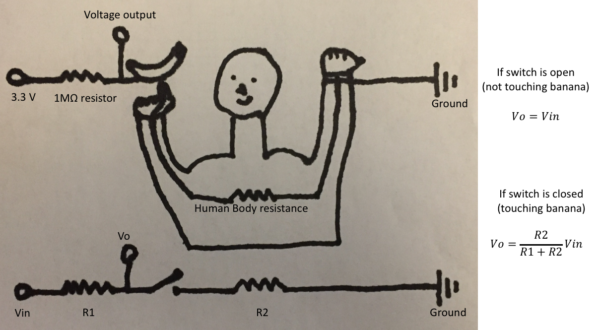 My LabVIEW VI allows you to pick from nine different sound profiles, each containing 9 different sounds. The different sound profiles are shown in the picture below.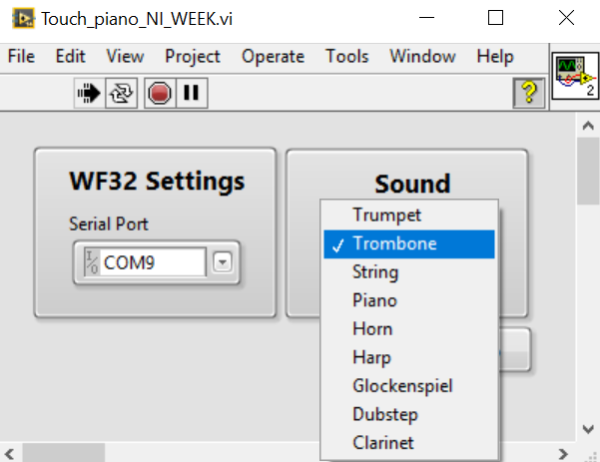 Thank you for reading my blog post, I look forward to seeing everyone at NI week. If you are interested in making this yourself but don't have the right supplies you can purchase the LabVIEW physical computing kit with chipKIT WF32. This kit includes a copy of LabVIEW 2014 home edition, a WF32, and everything you will need to run LINX 3.0 and start making projects. Please comment with any questions or comments you may have.