Today's throwback brings  us a few pictures from the first time we at Digilent presented ourselves as a company in a trade show setting, around 2007. This conference was very small — it was located in the main floor entry of the ETRL building on the WSU campus. Clint (Cole), our former president, was giving a presentation as well.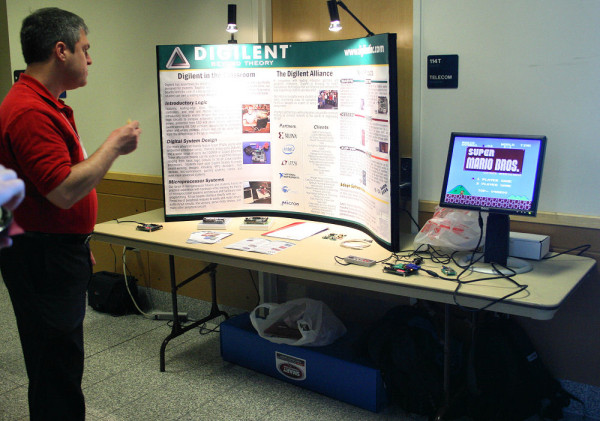 The tabletop display was the first piece of trade show material we ever bought, seen here with a ton of information crammed onto it. You can also see one of the first demos we showed off to people — an NES emulated on a Nexys.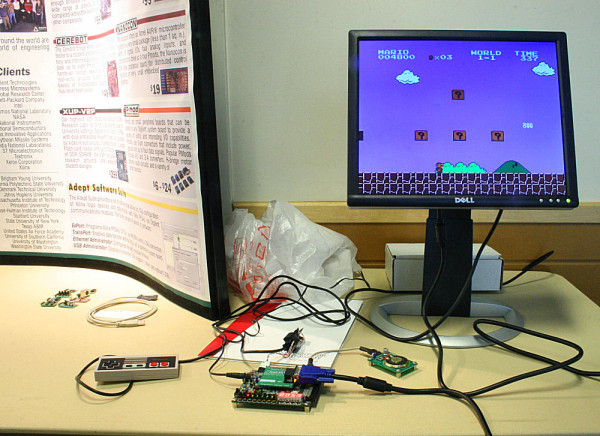 And of course, there's Joe Harris and Mark Taylor, a former intern, explaining Digilent's mission and showing some of our products.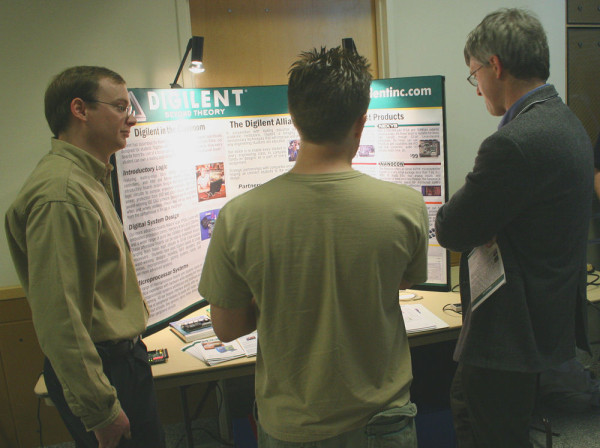 And just in case you wanted to know what the Digilent team in general looked like in 2007, we have that too. My, how we've grown!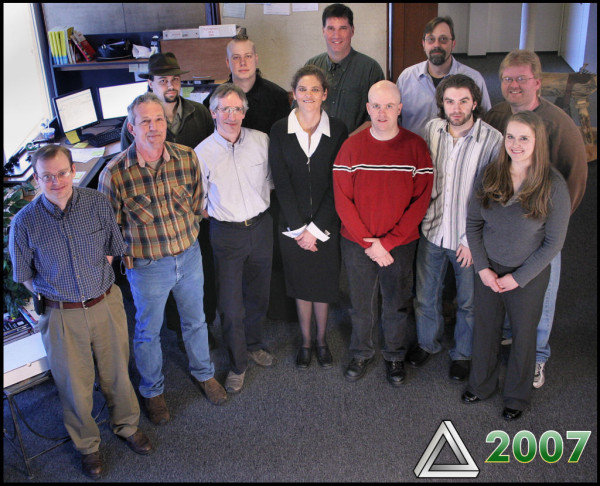 Photos and story from Norman MacDonald.