It is always exciting to see the Analog Discovery 2 used in innovative new applications. So we were particularly delighted to discover that the Benchduino group included an Analog Discovery 2 connector in their microcontroller development board!
Benchduino is a group who brainstorms ideas about the design of board sets that can be used to make ham radio projects and home brew test equipment. It began on 9/30/18 and currently has over 100 members.
As of the 11/12/18 update, their board includes:
– Analog discovery jack
– Prototype board socket
– 4×4 keypad
– RS-485
– Relay
– 3v power rail
– 16 bit ADC board
– CPU board socket
– LCD, OLED, buttons, LEDs, encoder, switches, pot
– USB to UART interface
– 5v power supply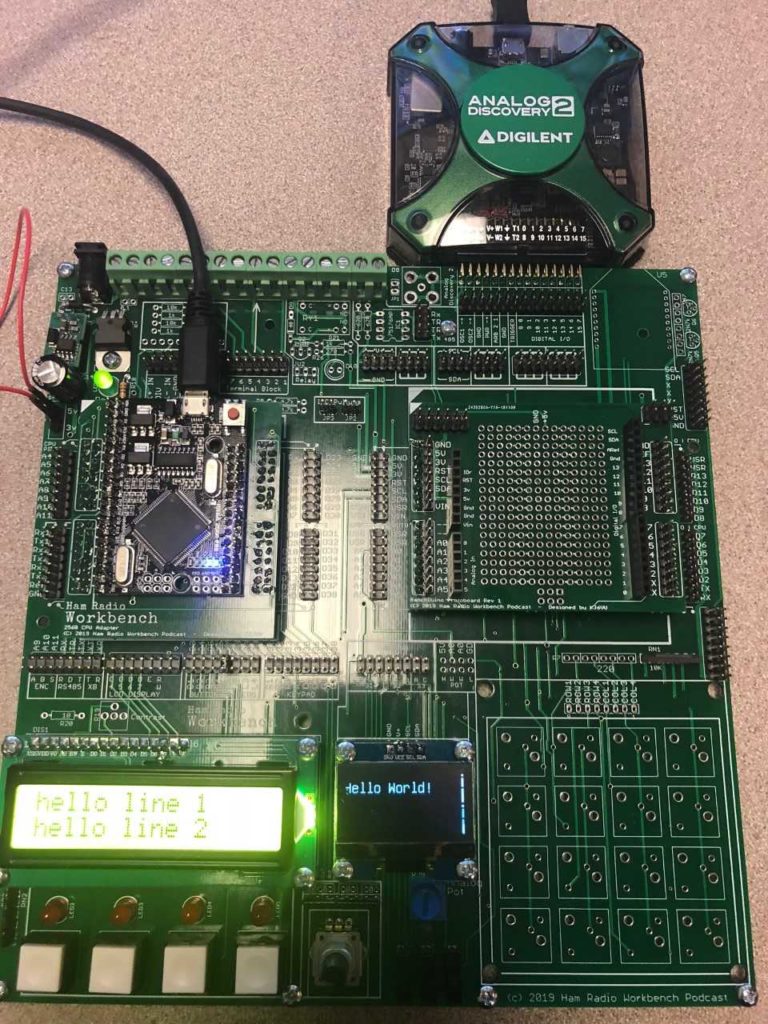 Their latest iteration of the project runs on an external 7-16 volt input and includes the following boards:
– Large motherboard
– PIC CPU board
– Arduino Atmel 2560 CPU board
– Feather CPU board
– Raspberry PI Zero CPU board
– Prototype board
– I2C 2×16 LCD & 1.3″ OLED bitmap display board
– Nextion 2..4″ graphic display board
However, this project is ongoing so make sure to stay tuned to their official page for more updates!