This self-solving Rubik's Cube was brought to our attention by Bert Sierra, on the µCauliflower Brew Club Facebook page. He sums up the project below:

This little self-solving Rubik's cube project blew me away just now. The precision of the mechanical engineering here, the miniaturization of all the micro-controller and motors is extraordinary.

Bert Sierra
Mr. Sierra discusses the hardware that can make extraordinary projects like this possible, such as a Raspberry Pi Zero or a Cmod A7-35T board.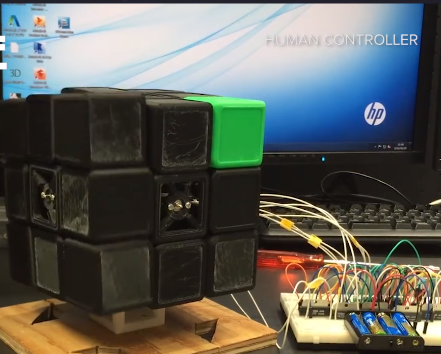 It is no secret that the recent advancements in miniaturizing microcontrollers and other hardware have opened up a whole new realm of project possibilities to the maker/hobbyist crowd. It is so exciting to see what people come up with to utilize this technology!
See the full article here.
Original featured image found here.