Here at the Digilent blog we are always excited to see new installments in Adam Taylor's MicroZed Chronicles, and Part 204 featuring the Nexys Video is no exception!
This article covers how to get a simple HDMI input-and-output video-processing system using the Artix-7 XC7A200T FPGA on the Nexys Video Artix-7 FPGA Trainer Board. While traditionally the series has covered a wide range of different applications for using Zynq SoC, this installment focuses on a purer FPGA approach.
Since the Nexys Video is ideal for applications regarding video processing and vision, it is only natural that the demonstration use  these strengths. The goal is to create a simple image-processing pipeline, and the architecture for the project is illustrated below.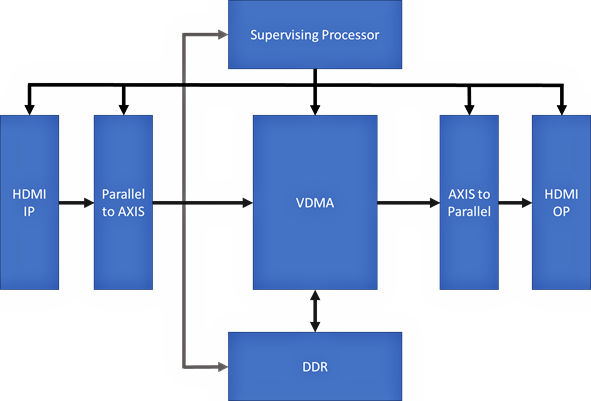 The author goes in depth at explaining how he used the boards resources as well as the Nexys Video HDMI example to lay the framework for the design.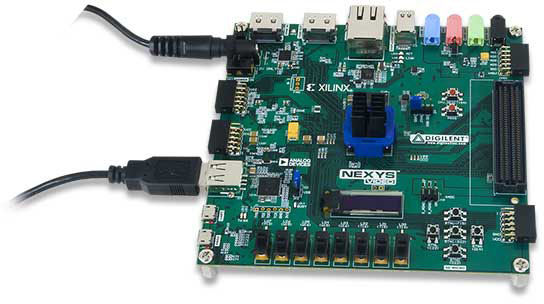 The final steps of the project involve configuring the  image-processing pipeline in the software, which will be addressed on the next installment.
If this sounds interesting to you please check out the original article and code on Github!