Users of the original Analog Discovery may already know or remember, that the Analog Discovery is fully supported in MatLAB in the Data Acquisition toolbox. This allows users to read data from the oscilloscope channels, control and generate data from the waveform generator, configure the sampling rate of the device, trigger the start of the data acquisition, and find and display device settings.
We are interested in enhancing the experience of our Analog Discovery 2 users with MatLAB. However, we'd like to make sure this is done the way that you need. So we are asking for your help. We've created a survey to find out what functionality would be most desired. Let us know what you need and you can win a free Analog Discovery 2*. Edit: We've got enough responses to move forward, thank you!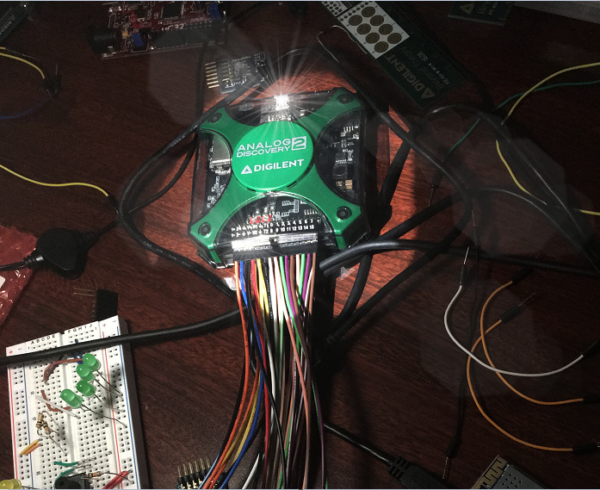 *Note: Only qualifying entries, with complete feedback will be contacted to get a free Analog Discovery 2.