If you find yourself wanting to take your favorite electronics equipment on the go then make sure you check out WaveForms Live.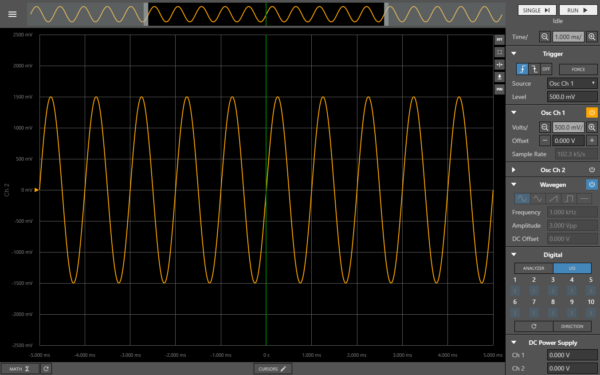 WaveForms Live is an open source browser and mobile instrumentation software. It is free, and you don't even need to have physical hardware in hand in order to try it out!
From the reference page:
WaveForms Live makes it easy to control and interact with instrumentation hardware by providing a cross platform graphical user interface that combines support for an oscilloscope, logic analyzer, GPIO, power supply and more into a single application.
WaveForms Live is designed to be used with the OpenScope MZ, and it even has its own API, which makes for endless possibilities!