The Analog Discovery 2 has long been regarded as a favorite multifunction project tool, assisting various development needs as a portable Oscilloscope, WaveForm Generator, and more with 12 additional tools all available in a single device. Supported by the free WaveForms software, the Analog Discovery 2 is also compatible with many other software interfaces, one of which being LabVIEW. Connecting the Analog Discovery 2 to LabVIEW provides users with the familiarity of programming in the visual block diagram style of LabVIEW as well as increased flexibility to create custom automated tests and front panels to display and process the data during acquisition!
The Analog Discovery 2 LabVIEW Bundle includes the Analog Discovery 2, a copy of LabVIEW Home Edition, and the LabVIEW Interaction Parts Kits, providing everything you need to start testing with the Analog Discovery 2 and LabVIEW. Purchasing this bundle also automatically gives you 15% off!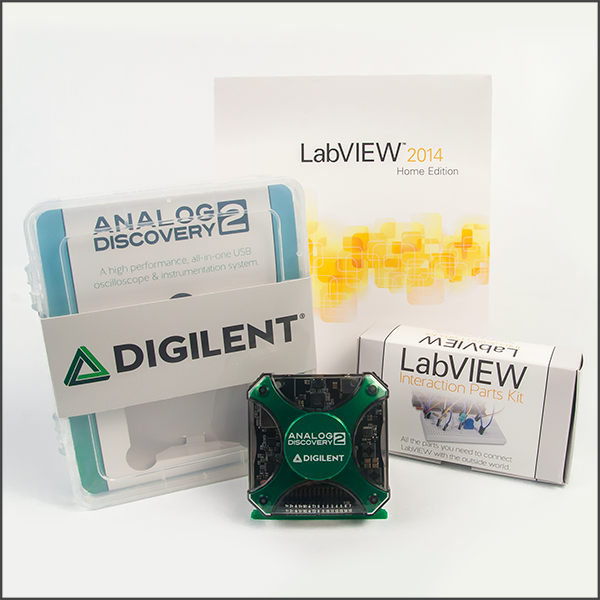 A great way to get started with the bundle, or explore its possibilities, is by going through the LabForms tutorial. LabForms is a Virtual Instrument (VI) that has set up and displayed the Oscilloscope, Power Supply, and Waveform Generator tools on the Analog Discovery 2 in a custom form panel. From there, users can add to the block diagram to create tests and analyze data.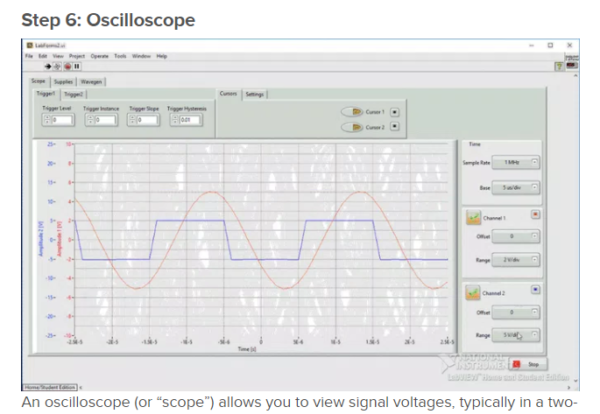 Another great example to check out is the LabVIEW project where users add physical knobs to the Analog Discovery 2. One of the interface changes when switching to a PC based Oscilloscope is the lack of physical knobs. To combat this issue, one community member created a project using the Pmod ENC to add physical knobs using LabVIEW.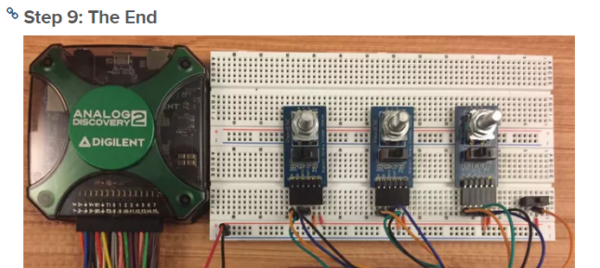 An example of using LabForms to debug an Arduino is another community project, which uses LabVIEW and the Analog Discovery 2 to view an Arduino servo signal.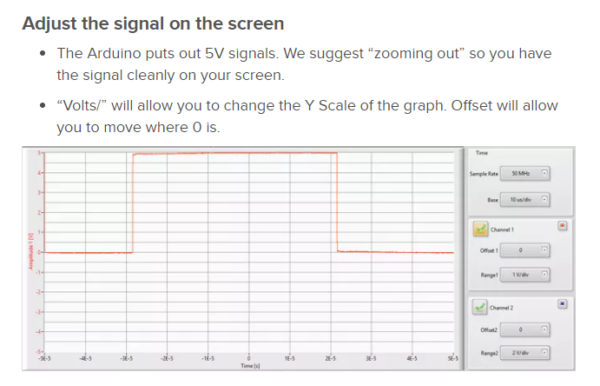 Yet another community project explores the usefulness of LabVIEW in a custom DIY ECG. Follow along to learn how the addition of LabVIEW can enhance the capabilities of the Analog Discovery 2 by adding signal processing capabilities and custom interface solutions with this graphical programming software.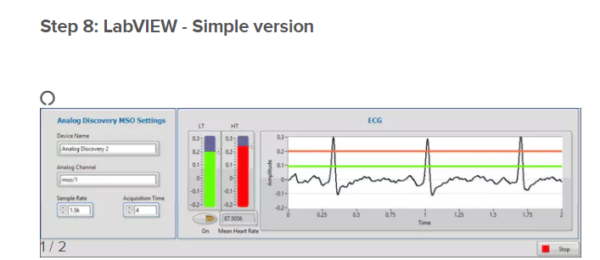 Learn more about the Analog Discovery 2 LabVIEW Bundle on its product page or comment below with any questions you might have about LabForms or the Analog Discovery 2!