Digilent and Beti Bilisim, our distributor in Turkey, are happy to announce a joint workshop at Gazi University in Ankara, on September 12, 2015
The workshop provides participants with an introduction to digital design tool flow using Digilent Basys 3 and Xilinx Vivado. It will also provide a demonstration using Analog Discovery to show how inexpensive portable instrumentation can be used to scope signals and understand electronic circuits.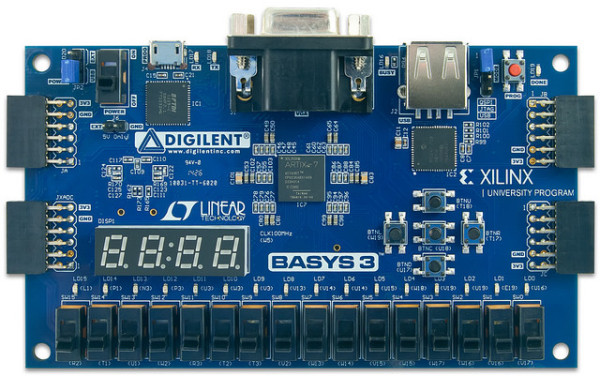 The workshop presenter is Mircea Dabacan, professor at Technical University of Cluj-Napoca, Romania,  in the applied electronics department. Mr. Dabacan works in data acquisition systems, digital design, and embedded systems. He was formerly a visiting professor at Washington State University. He also manages the Romanian branch of Digilent.
More details are available at http://www.beti.com.tr/dosya/WorkshopProposal.pdf.