One of the most important things in school is being able to find the resources you need to be successful. Digilent has a ton of resources and projects that can help you achieve those dream of success during the school year.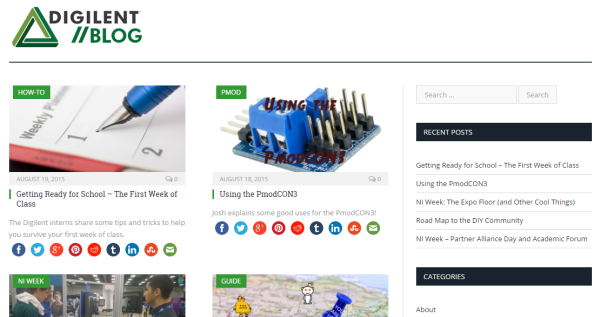 If you're reading this, you already know the Blog! But the blog is a great way to find tutorials and information about Digilent Products, concepts, and about EECS in general. One of the most popular blog posts is the Embedded Linux Tutorial, which directs people to a guide that goes over step-by-step instructions on how to get Linux working on the ZYBO.

When you have those questions that Google just can't find, the Digilent Forum is here to help you out. With the power of the forums you'll have an entire community of people able to help you out. The Forum has threads for FPGA boards, chipKIT boards, and more!
Imagine a website that has entire projects and concepts all for electrical engineering and computer engineering. Now stop imagining and check out the Learn.Digilent website. The Learn site is populated with projects starting out at the very basic level (Blinking an onboard LED) to complex design challenges for people to try out! As of right now, Learn has over 330 modules that are free to check out and use!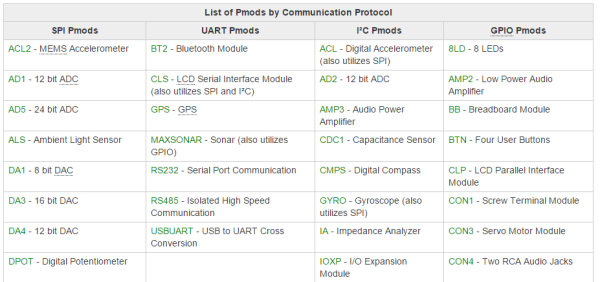 This is the Wiki page for Digilent Products; almost every Digilent product has a page that has important information available. The power of Reference.Digilent is that it's always being updated, you'll be getting the most recent projects and manuals.
Last, but definitely not least, is the Digilent main site.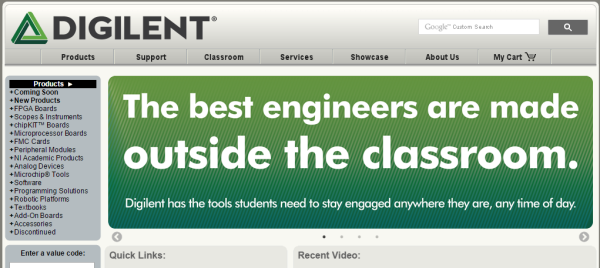 "But with all those other resources, why would I need the main site?" you might say. Well, the main site not only acts as the hub to all the other sites we mentioned, but has projects, schematics, reference manuals, and more!