A little while ago we saw the Analog Discovery 2 being hospitable, and today we will examine a potential use for it in hospitals!
Well okay, this project is maybe not quite that professional yet. But today's profile still highlights a pretty neat application for our trusty desktop instrumentation. One intern created a project using the Analog Discovery 2 and LabVIEW to create a DIY ECG. He explains the project below.
In this tutorial, I will show you how to make a homemade electrocardiograph (ECG). The goal of this machine is to amplify, measure, and record the natural electrical potential created by the heart. An ECG can reveal a wealth of information about cardiac regulation, as well insights into pathological conditions. This DIY ECG project simplifies the circuitry by eliminating noise reduction components, accomplishing this by post-processing the data with LabVIEW.
In addition to the aformentioned materials, he also employed some electronic components, WaveForms, and some DIY surface electrodes (using pennies).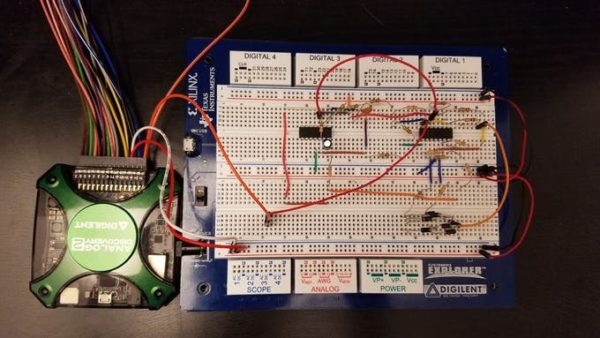 Once he set up the circuit he then proceeded to build the electrodes and secure them with lotion. Then he placed them on the lead locations and opened up WaveForms and LabVIEW.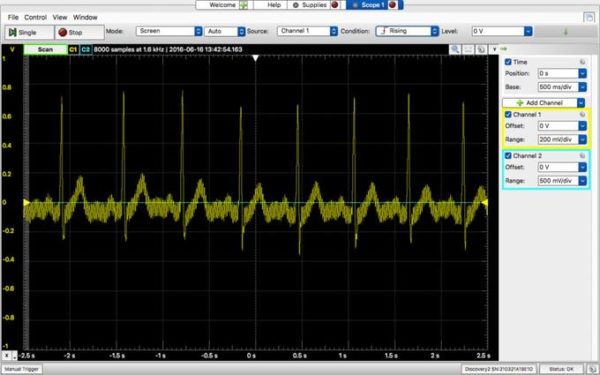 Once he got all the software set up and the leads placed, he could test his homemade ECG. If you are looking to check this project out for yourself, please head over to the full instructions at Hackster.com.