About a month ago we released the Digital Discovery with the early adopter promo.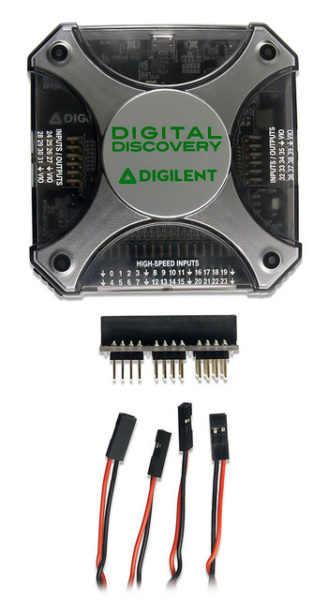 As I've watched those go out the door I've been eagerly awaiting feedback from customers and they begin to use their Digital Discoverys. One of the first I've seen is Steve Liebson from Xilinx who gave his take on the hands-on experience with the Digital Discovery. As a comparison he begins by recounting his first experience with a Logic Analyzer, the HP 1615A.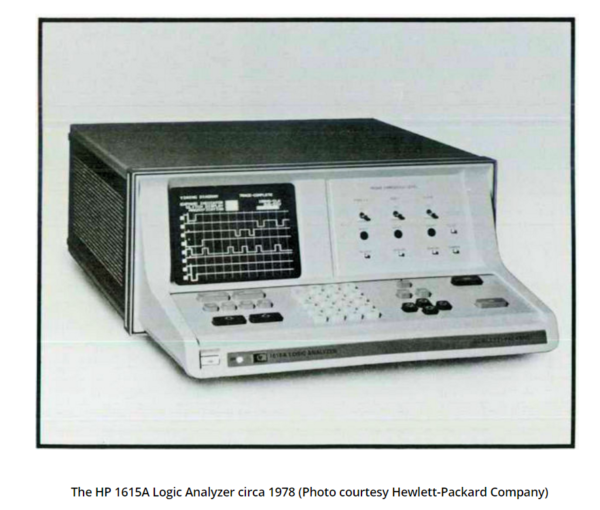 Well, it's exactly 40 years later and see what time, Digilent, and Xilinx FPGA technology have wrought. Digilent's $199.99 Digital Discovery provides the same number of logic-analysis channels as the $6800 HP 1615A but runs 10x to 40x faster and has a 2Gbit acquisition buffer. (The HP 1615A had a 6Kbit acquisition buffer, but that was 40 years ago.) In addition, the Digilent Digital Discovery can not only display digital signals, it can decode and trigger on commonly used serial-bus protocols including SPI, I²C, UART, I2S, and CAN. Of course, none of those even existed 40 years ago except for the UART NRZ protocol.
Next he goes over one of the most important factors (in my opinion) of any new tool… Is it easy to use? He recounts the installation process commenting that:
By the way, I did all of this without taking a peek at the manual.
Then he connected up the Digital Discovery to the Motor Control Shield's I2C pins to decode the data, and viewed the PWM signal driving the servo. He provided a short video showing the signals.
Summarizing the experience, he recanted:
Again, setting up the Digital Discovery to capture this waveform is pretty simple, pretty intuitive.
To read his whole experience, check out this post on the xilinx forum.
If you are reading this, but need help with your Digital Discovery, make sure to take a peek at the Getting Started Guide and tutorials on our Wiki, and post on the Forum if you have any questions. I look forward to seeing more experiences and projects. Comment below with your experience with the Digital DIscovery.