A project that I've been working on (and off) for while has been the titular tweeting webcam photos with a ZYBO.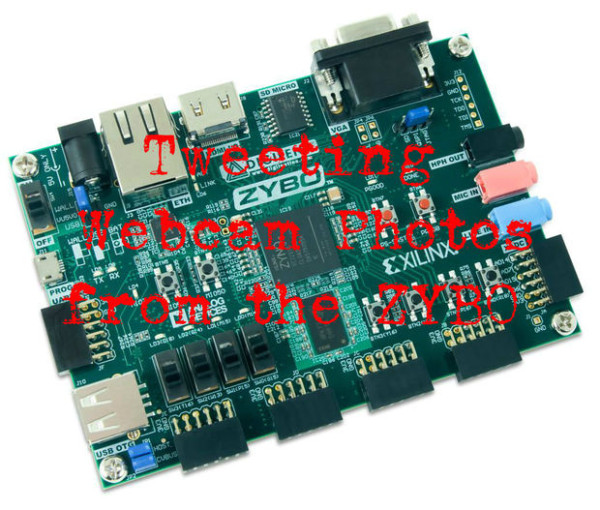 This turned out to be a great project, but much more challenging than expected. It was definitely a great learning experience! If you start this project from scratch, you'll learn about booting Ubuntu on the ZYBO, Twitter APIs, Python, using webcams, and other EECS topics.
You can check out the Instructable here!