The Electronics Explorer Board was our very first test and measurement product for education that introduced a whole new way of interfacing with devices like Oscilloscopes and Logic Analyzers. Introduced over 10 years ago, it's helped us refine and improve our software toolset, WaveForms. With the amazing feedback from our customers, and the lessons learned from the Electronics Explorer Board, we created the Analog Discovery and Analog Discovery 2.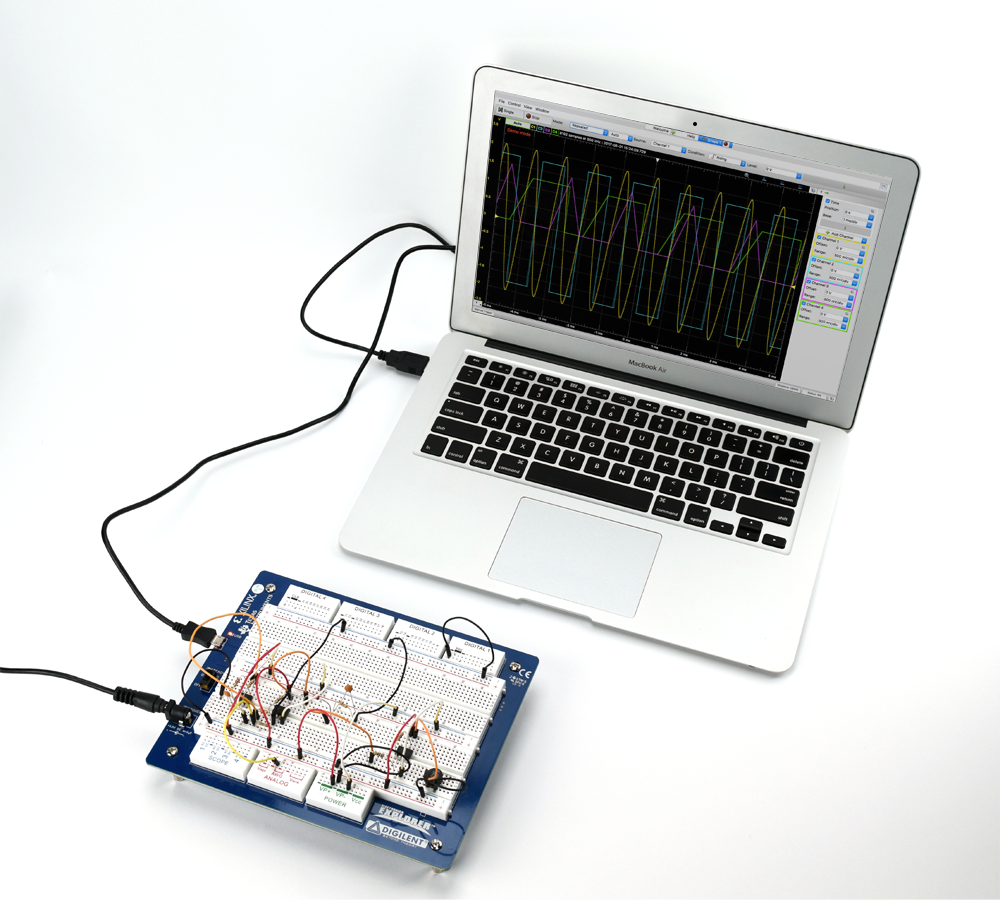 We recently found out that some of the critical parts on the EE Board have come to the end of their life, so the Electronics Explorer Board has been officially moved to limited time. We have about of year's worth of stock, and after that is depleted, the board will be retired.
While moving it to limited time is bittersweet for us, it does precede an exciting announcement. As we teased in our ECEDHA blog post, we have an exciting test and measurement debut coming at the end of March. Stay tuned to the blog or sign up for our newsletter to be the first to hear!
If you have any questions about transitioning from the Electronics Explorer Board, please feel free to contact us.