From the Store, Learn site, Blog, or Forum, you can navigate to the Digilent wiki from the documentation link in the top navigation bar. The Digilent Wiki is the place to find documentation on our FPGA boards, Analog Discovery, and more. Here you'll find the most update reference manuals and tutorials.
I'm excited to announce that the Analog Discovery 2 wiki page has a new look, and loads of documentation. Now when you get an Analog Discovery 2, you not only receive an entire electronics workbench in one USB device, but all the documentation and tutorials you need to get started on each of the tools.
Here you can see the new front page: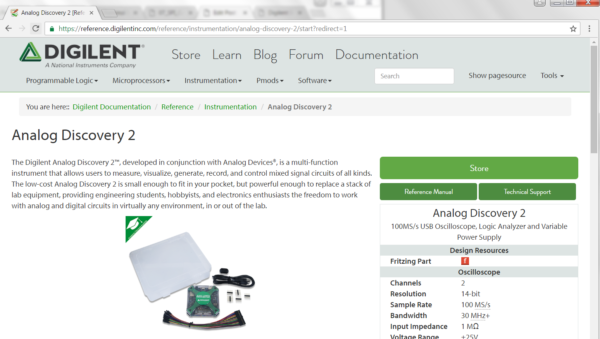 The new page includes a photo reel so you can see the Analog Discovery 2 without actually having it.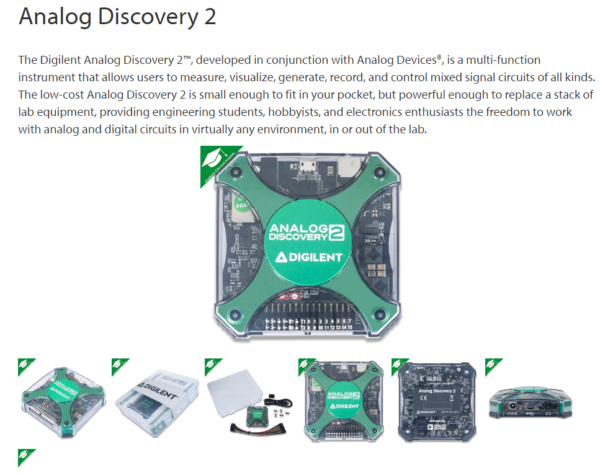 On the right hand side is a summary table of the tools and specifications. There are also links to the store, reference manual, and technical support, which goes to the forums. If you don't find what you need here the Digilent Forum provides a whole community of people willing to help.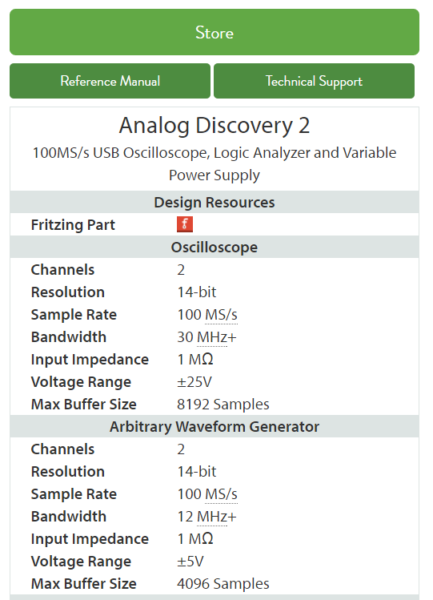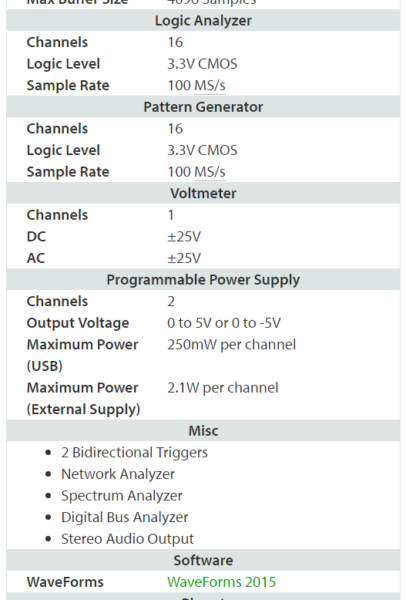 At the bottom of the table is a handy pinout diagram. This shows you how to access each of the tools available from the Analog Discovery 2.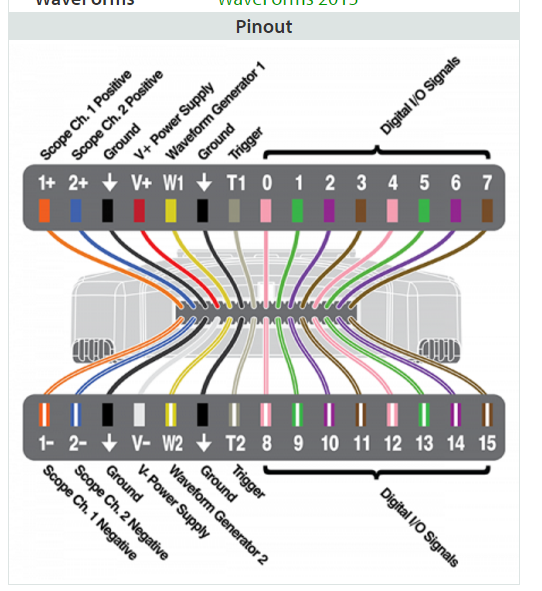 Most importantly the new page contains all the documentation you need to get started. You can learn about installation, calibration, what comes in the box, each of the tools, and more!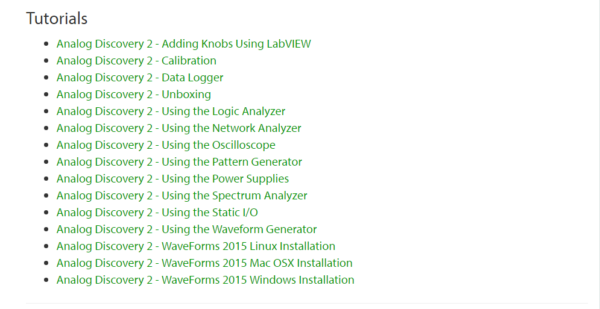 As an example of what you'll find here is the beginning of the tutorial on the logic analyzer tool. The tutorial goes through, why the tool might be useful, what you'll need, setup and detail instructions on it's use.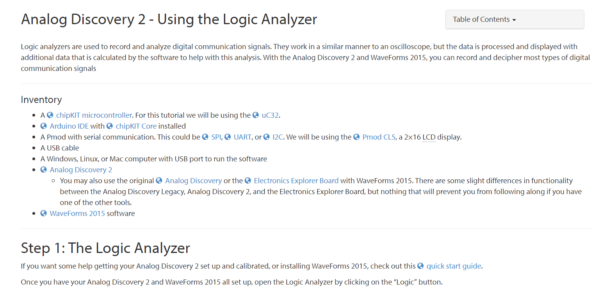 Each step is clearly written, including detailed instructions and photos of where to find the tools you'll need.
In addition to the tutorials the Digilent folks have written, you also find links to some community projects that we've found helpful. Many of these cover how to use the Analog Discovery 2 with LabVIEW. Just below that you'll find links to a spec sheet, and again the forum, in case you have questions.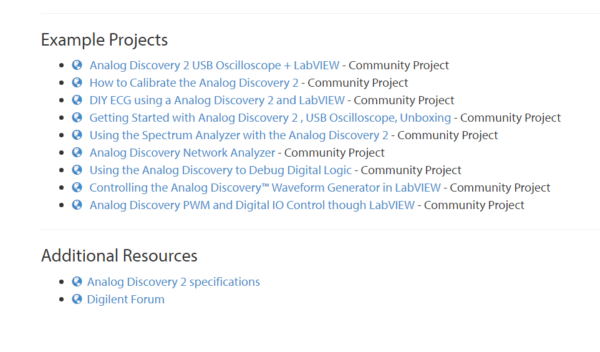 Here is an example of one of the community projects I find really interesting. It goes through the circuit, and LabVIEW code required to turn your analog discovery 2 into your very own ECG. There's some real life and exciting signal processing.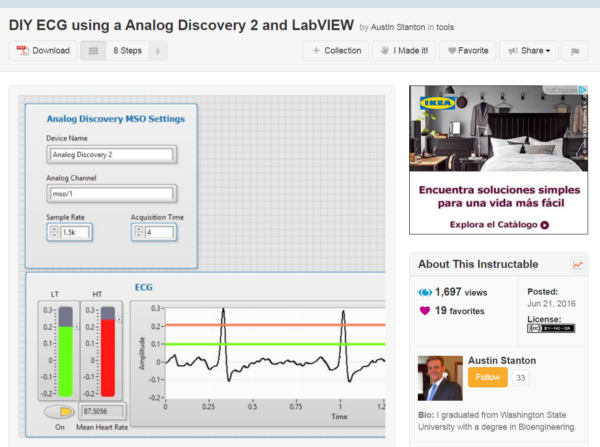 If you have any tutorials you'd like us to work on, or know of some great community projects comment below or post them in the project vault section of the Forum!