Pretty much everyone is familiar with the sizing for your typical alkaline batteries, like AA, AAA, D, and so on. But their more discrete cousins, the coin cell batteries, seem to be a little less easy to tell apart just by looking at them, and they all seem to have some strange cypher of numbers and letters on them. Worry not! This post will give you a quick rundown on how to translate all that balderdash.
On coin cell batteries you'll find a code that consists of two letters, followed by four (sometimes three) numbers. This particular naming convention conforms to the current International Electrotechnical Commission (IEC) standard, though there are coin cells that conform to an older standard and are named differently.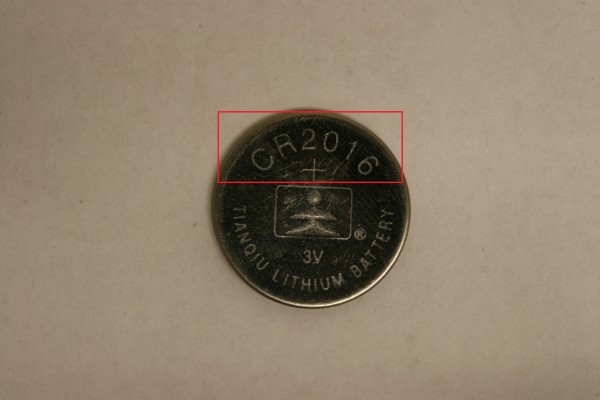 The first of the two letters is used to indicate what type of battery it is. The second letter, the R, is just an indicator of the shape (cylindrical). The various chemistries are listed below in cathode/anode (+/-) order. (The lithium batteries here are not rechargeable lithium-ion, they just contain lithium)
B – Carbon-monofluoride/Lithium
C – Manganese-dioxide/Lithium
G – Copper-oxide/Lithium
L – Manganese-dioxide/Zinc
M,N – Mercuric-oxide/Zinc
P – Oxygen/Zinc (zinc-air battery)
S – Silver-oxide/Zinc
The numbers following the first two letters are an indication of the battery's dimensions. Diameter in millimeters is indicated by the first two, in a four digit code, or just the first in a three digit code. The last two numbers indicate the height of the battery in tenths of a millimeter.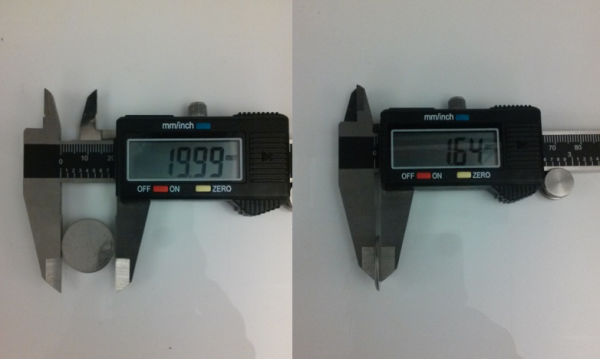 As you can see (allowing for some manufacturing tolerances for the dimensions) the size indicated on the battery is pretty spot on 20mm wide and 1.6mm tall. Well, that's about it, folks. Now you can amaze your friends at parties by telling them what coin cell battery codes mean……or not.