We've been pushing open-source robot parts lately, so the Digilent Marketing Team used them to build a robot. You can check out the Amazing Line-Following Brothers; those were pretty cool, and we gave them out at the Bay Area Maker Faire!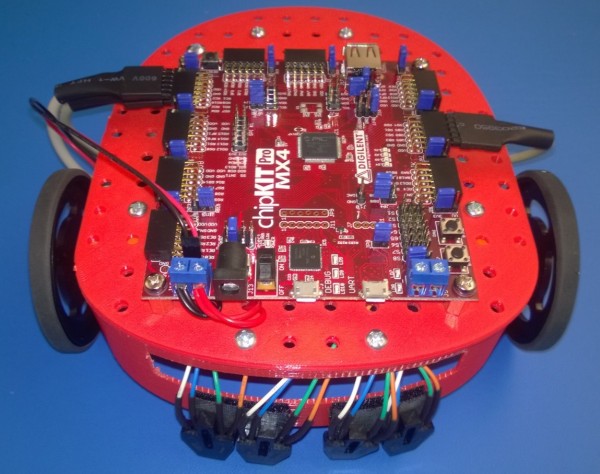 We've rebuilt the MRK+Line Robot, but this time with a completely open-source base plate!
The entire MRK+Line kit is available from our website here. This includes everything that you need to build a line-following robot using a motor/gearbox and the chipKIT™ Pro MX4. Even if you don't have a 3d printer, you can still build a robot! The kit comes with a metal base plate, sensor bracket, and motor mount.
Step-by-step instructions with pictures are provided here.
You can check out the 3D print files here:
Here's a short video of the robot starting up and driving on a track:
Check out Digilent MakerSpace on Instructables for this and other robotics projects, and joint the open-source movement!