At Digilent, we love FPGAs and FPGA design. This is why I was so excited to find this Instructable by unonomehaha that provides a starter for Verilog.
To use this tutorial, the author recommends being familiar with basic logic circuits and logic equations. In general, basic circuitry. Knowing C and C++ is also helpful. You need some kind of IDE for Verilog and an FPGA board.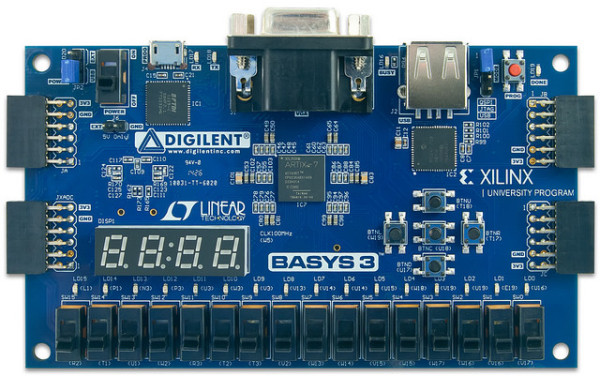 Covering topics from the background of Verilog to what it is, this tutorial also delves into its components. It also provides a look at some helpful hints about commenting and a more specific look at logic design with FPGAs in Verilog.
This tutorial is a fairly comprehensive beginning look at FPGA design and Verilog. It's a good place to start if you're looking for more information down now that you have the basics of electronics and logic operations down.