In our last WaveForms update (3.16.3) we introduced the usual plethora of new settings features and bug fixes, but we also added an entirely new instrument, the Curve Tracer Instrument.
The Curve Tracer Instrument allows you to easily trace and measure the characteristic curves of common discrete components including transistors, diodes using WaveForms compatible devices with two differential or four single ended analog inputs and two analog outputs, by setting up a reference circuit.
Gone are the days of waiting for the old Tek 575 curve tracers to warm up and attempting to take a photo lining up the curve with the grid on the screen.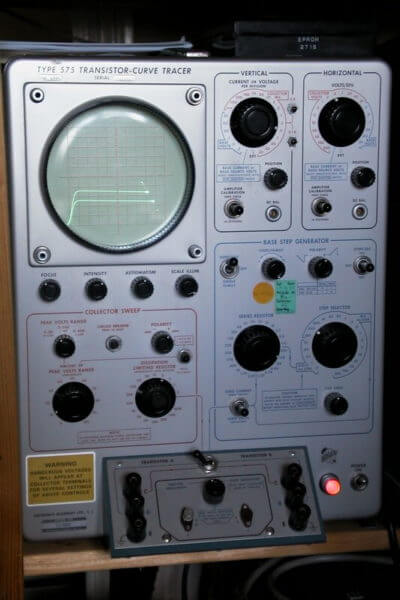 If you have an Analog Discovery 2 and want an even easier experience, the brand new Transistor Tester Adapter has built in relays, so you simply need to plug the device into the terminal block on the adapter and trace.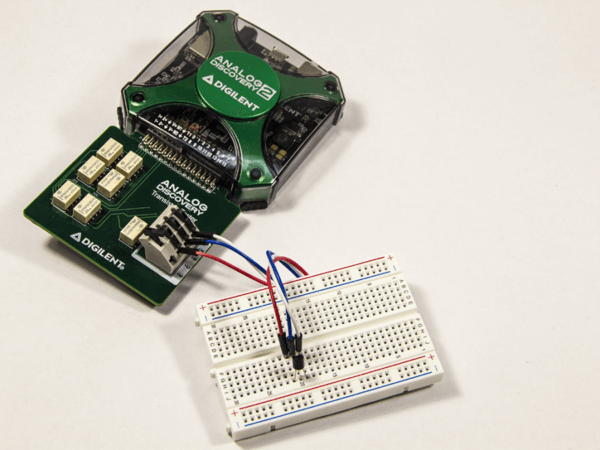 Once the plotted cursors and reference channels can be used to take measurements and the images and data can be exported for sharing or incorporation into lab reports. To learn more about the Curve Tracer instrument or Transistor Tester Adapter, check out the resource center.