Precise technology, global reach.
We're not the only ones particular about delivering accessibility and lowering barriers to progress. Meet our first-rate partners.
Digilent, a wholly owned subsidiary of NI, collaborates with a wide and distinguished network of distributors and technology partners.
---
Authorized Distributors
Distributors in our well-established network are officially authorized to sell Digilent products.
▼ Select Country
---
Technology Partners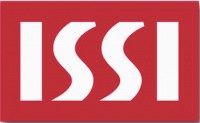 ---
Analog Devices
Website: www.analog.com/
Phone: (781) 329-4700
Innovation, performance, and excellence are the cultural pillars on which Analog Devices has built one of the longest standing, highest growth companies within the technology sector. Acknowledged industry-wide as the world leader in data-conversion and signal-conditioning technologies, Analog Devices serves over 60,000 customers, representing virtually all types of electronic equipment. Analog Devices is headquartered in Norwood, Massachusetts, with design and manufacturing facilities throughout the world. Analog Devices' common stock is listed on the New York Stock Exchange under the ticker "ADI" and is included in the S&P 500 Index.
---
Xilinx
Website: www.xilinx.com
Phone: (408) 559-7778
Xilinx is the worldwide leader in programmable logic solutions with over 51 percent market segment share in calendar year 2007, according to iSuppli. PLDs represent an exciting growth potential in the chip market thanks to their flexible nature and ability to change functionality even after being manufactured.
Xilinx programmable solutions fuel product innovation in diverse markets worldwide and are designed in a wide range of applications. Xilinx customers can change or upgrade product features and functions "on the fly" - adapting to new standards and reconfiguring the hardware for a specific application. This "on the fly" technology enables faster time-to-market, product differentiation and reduced cost.
In 1984, Xilinx invented the field programmable gate array (FPGA) and was the first semiconductor company to establish the fabless manufacturing model, outsourcing everything but the design, marketing and support of its products. Today there are approximately 700 fabless semiconductor companies around the world. Xilinx has long maintained its industry leadership by consistently products implementing cutting edge technologies – Xilinx was the first to employ 180nm, 150nm, 130nm, 90nm, and 65nm process technology and currently delivers approximately 90 percent of all high-end 65nm FPGAs in the world.
Xilinx Alliance Program
Digilent is proud to be a member of the Xilinx Alliance Program, a worldwide ecosystem of qualified companies collaborating with Xilinx to help customers develop products faster and with confidence on Targeted Design Platforms. Leveraging open platforms and standards, Xilinx has built this ecosystem to meet customer needs and is committed to its long-term success. Comprised of FPGA IP providers, EDA vendors, embedded software providers, system integrators, and hardware suppliers, Alliance members help accelerate the design process while minimizing risk.
The member in the Alliance Program will take a proactive role in optimizing their products for efficient use with Xilinx devices and tools and/or providing expertise in designing with Xilinx devices. The goal is to foster relationships in an environment where products, services or expertise - when combined with Xilinx technology - creates a much larger market opportunity for both Xilinx and members. Beyond alignment with the world leader in programmable logic, members are also entitled to access products, services and discounts on items directly related to developing products and expertise that support Xilinx technologies.
---
Texas Instruments
Website: www.ti.com
Phone: 972-995-2011
For more than 80 years, Texas Instruments has used increasingly complex signal-processing technology – with advances ranging from the incremental to the revolutionary - to literally and repeatedly change the world. Every day, our semiconductor innovations help 90,000 customers unlock possibilities for a smarter, safer, greener, healthier and more enjoyable world.
Texas Instruments serves the world's most innovative electronics companies, helping them develop new ideas that change the way we live. By providing semiconductor technologies that promote greater power efficiency, enable more features, enhance performance and deliver more value, TI expands the possibilities every day for how we learn, connect, grow and discover.
Analog
With the broadest range of innovative analog chips on the market, TI helps 90,000 customers tackle design challenges so they can create and deliver high-quality electronic products to their own customers. We create innovative integrated circuits for industrial, energy, medical, safety and security applications, and for consumer products that improve the quality of life.
Embedded Processing
TI's admired portfolio of embedded processing solutions, software and development tools, and responsive design support help our customers create differentiated embedded designs. Our microcontrollers (MCUs), ARM®-based processors, digital signal processors (DSPs) and custom products are the foundation for a broad range of performance, power, peripherals and cost-optimized embedded solutions fueling many of today's fastest-growing markets, from video conferencing, telecommunications and medical to industrial automation, renewable energy and motor controls.
Wireless
TI's Wireless business has shaped industry innovation for more than two decades, driving improved performance in consumer-demanded mobile and connected devices, from smartphones and tablets to ultra-thin computing devices, consumer electronics, and health and fitness products.
DLP® Technology
TI's revolutionary DLP chip technology uses an exceptionally reliable optical semiconductor to manipulate light digitally and present eye-popping clarity and color across a broad range of products. The chips deliver images for projectors used in education, business and home entertainment, digital cinema including TI's own DLP Cinema®, high-definition television, and mobile projection, including TI's own DLP® Pico™ for handheld and embedded-projection applications.
Education Technology
Since the introduction of the TI-81 graphing calculator in the mid-1990s, TI has become one of the top technology choices for students, and math and science educators in kindergarten through post-graduate study programs. We involve educators in every step of our product development and rely on the latest pedagogical research to provide teachers and students with the best and most effective educational technology.